Jaguar could yet offer more hardcore F-Type R-S
Mon, 25 Nov 2013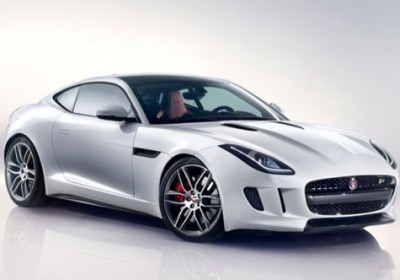 Jaguar pulled a fast one on us all when it unexpectedly shoehorned all 550 horsepower of the 5.0-liter supercharged V8 from the XKR-S into the new F-Type Coupe to supersede the existing V8 S model with the F-Type R. But that's just the beginning, according to the latest intel coming from the UK.


According to Autocar, in speaking to Jaguar design director Ian Callum during the coupe's unveiling at the LA Auto Show, the British automaker could yet offer R-S and R-S GT versions of the F-Type. Just what mechanical changes those would bring when the F-Type R already packs the company's top engine remains to be seen, but given that the same engine also powers the flagship XJR performance saloon, we could envision Jaguar developing an even more powerful version for R-S versions of the little coupe and big sedan.

The GT version, meanwhile, would likely offer more extreme aero and a lighter form for the truly performance-obsessed. Considering that the new top-of-the-line F-Type is already pushing the hundred-grand mark, you can bet any R-S and R-S GT version would approach double the base F-Type's $65k sticker price.
---
By Noah Joseph
---
See also: Jaguar C-X17 resurfaces in China with gold finish, five-seat cabin [w/video], 2015 Jaguar F-Type Coupe is a seriously pretty kitty, Jaguar F-Type Coupe unveiled with range-topping R model.