Jaguar C-X17 resurfaces in China with gold finish, five-seat cabin [w/video]
Sun, 24 Nov 2013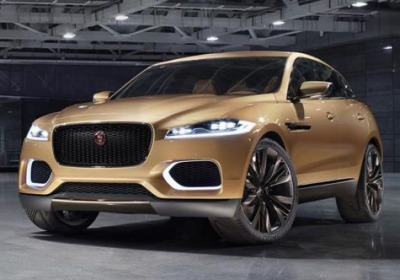 Some concept cars make the rounds of the auto shows and are then retired. But a number of automakers are showing that a fresh coat of paint can go a long way towards rejuvenating a show car and giving it a new lease on life – at least as far as the auto show circuit is concerned. Lexus did that recently with the LF-LC concept, initially unveiling it in red at the 2012 Detroit Auto Show, then repainting it a dark shade of blue for the subsequent shows in Australia and LA. Mini did the same with the Rocketman concept. And now Jaguar has done it again with its C-X17.

Initially unveiled in electric blue at the Frankfurt Motor Show, Jaguar then rolled the crossover out again in liquid silver for the Dubai Motor Show earlier this month. Now the concept is back again at the Guangzhou Motor Show in China with a fresh coat of rose gold.


Looking decidedly more luxurious than the previous iterations, this gilded C-X17 concept also bears another change: while the previous versions featured a four-seat cabin, this one has been redone with a more conventional five-seat configuration that more buyers would likely go for. It's also got a new interactive infotainment system and another system that warns passengers of pedestrians or cyclists approaching from the rear before they open the door. Check it out in the high-res image gallery above and the video clip below for a closer look.


---
By Noah Joseph
---
See also: 2015 Jaguar F-Type Coupe is a seriously pretty kitty, Jaguar F-Type Coupe unveiled with range-topping R model, This classic Jaguar XJ has a 720-hp ungentlemanly secret.