Toyota offered $146.5 million to build Lexus ES in Kentucky
Thu, 18 Apr 2013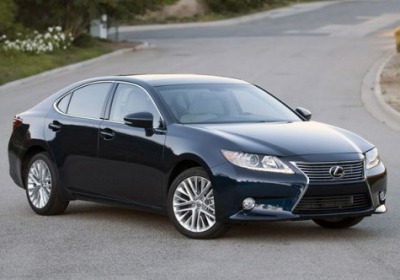 Toyota posted a media advisory yesterday saying that Akio Toyoda, president of Toyota, and Jim Lentz, CEO of Toyota North America, would be making a production announcement tomorrow in New York City, and Automotive News reports that the automaker will be announcing a plan to domestically produce the Lexus ES. According to the report, numerous plants are competing to build the ES in North America, and the State of Kentucky has offered the automaker up to $146.5 million to build the luxury sedan at the Georgetown, KY assembly plant.


If Georgetown gets the ES, which has been built in Japan since its debut in 1989, it would be built alongside the Toyota Camry, which is somewhat ironic since in our review of the 2013 Lexus ES350, we wrote that this ES finally says "goodbye to its Camry roots." In order to get the whole amount offered, the article states that Toyota would have to invest $531.2 million and hire 570 full-time workers at the plant, which doesn't sound all that unreasonable since the plant would require an additional 50,000 units of annual production, not to mention the fact that the Georgetown facility is already at its capacity for building the Camry.
---
By Jeffrey N. Ross
---
See also: Toyota responds to video of Highlander ramming house [w/video], Toyota teases 2014 4Runner, will debut on April 27, Toyota Matrix not long for this world?.