Ford to build next F-150, outgoing model concurrently?
Wed, 24 Jul 2013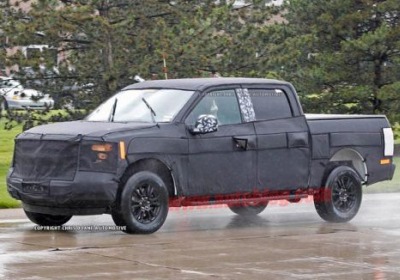 Ford is rumored to be considering concurrent production for old and new F-150 models in a bid to minimize supply chain disruptions and inventory. Automotive News is reporting that the Blue Oval will build both the current F-150 and its replacement, which we showed you testing just last month, side by side for about half a year before switching over entirely to next-generation production.


As IHS Automotive analyst Mike Jackson told AN, "In order to ramp up, you have to retool...and that means you have to take capacity offline." Building both models alongside could allow Ford to cope with the still strong demand for the current F-150, while populating dealer supplies and working out supply chain kinks for the new model before making a full-time switch.

A loss of capacity when demand is so strong, even for a short period, could spell bad news for Ford, which nets an estimated 90 percent of its global profit on pickups and large SUVs. As AN states, Ford produces the F-150 in both Kansas City, Missouri and Dearborn, Michigan, which allows it to maintain some degree of flexibility in production. The new F-150 is expected to arrive at the 2014 North American International Auto Show as a 2015 model, with a design inspired by the Atlas Concept first shown at the Detroit Auto Show last January.
---
By Brandon Turkus
---
See also: Ford books $1.2B profit in second quarter on strength of trucks, Toyota, Ford decide to end hybrid collaboration before it starts, Ford Mustang GT Bi-Fuel CNG.