Driving the million-mile Porsche 356
Fri, 30 Aug 2013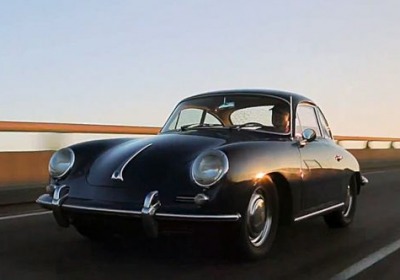 Maybe you've seen or heard about the Porsche 356 with almost one-million miles (though it doesn't look like it), but Petrolicious finally has produced a video to show us what it's like to drive the 982,000-mile car. Guy Newmark's beautiful, dark-blue 1964 356C looks great in motion - much better than in photos - and serves to remind us not only what meticulous car care can do for old classics, but that old Porsches were built to last.

So how fastidious is Newmark about maintaining it? He takes the car to his mechanic of 40 years every 3,000 miles for an oil change and to fix anything that needs attention.


Newmark says his 356 "is everything you could want," and that he finds errands to do just to go drive it. We would, too. The next-best thing is to watch the inspiring video below of the well-traveled Porsche.



---
By Damon Lowney
---
See also: Meet the main man behind the 2014 Porsche 911 GT3, 2014 Porsche Cayman S, How Porsche got Patrick Dempsey into the driver's seat for Le Mans.