Meet the main man behind the 2014 Porsche 911 GT3
Fri, 30 Aug 2013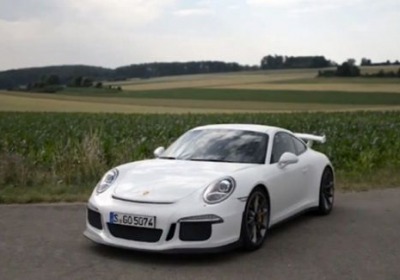 We have yet to catch our breath from our first drive of the 2014 Porsche 911 GT3, but if you're still not sold on the fact that this track-ready 911 is only offered with a PDK transmission, then you should take it up with Andreas Preuninger. Preuninger is the guy who led the team responsible for the latest GT3. Porsche has released a video giving a little backstory of what went into the development of the car, which had as its goal the creation of a pure, rewarding 911 driving experience.


The video captures the sights and sounds of the GT3 perfectly. Perhaps the best part is listening to Preuninger describe one of the defining moments that resulted in replacing the GT3's manual gearbox with the PDK. We don't want to ruin the video for you, so scroll down to check it out for yourself.



---
By Jeffrey N. Ross
---
See also: 2014 Porsche Cayman S, How Porsche got Patrick Dempsey into the driver's seat for Le Mans, Porsche releases new images of LMP1 racecar.