Chrysler and Fiat offering $1,000 rebates to VW owners as Marchionne gets tough
Mon, 10 Dec 2012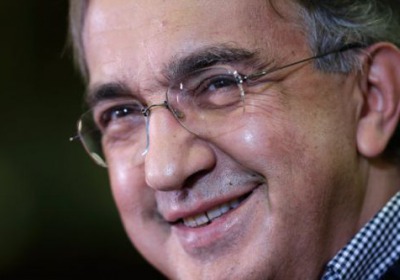 The throw-down between Fiat CEO Sergio Marchionne and Volkswagen has heated up in earnest. According to Bloomberg, Fiat and Chrysler are now offering current Volkswagen owners in the US $1,000 rebates to trade in their ride. It's the latest in a series of shots Marchionne has taken at his German rival. As you may recall, the Fiat executive entered into a spat with Volkwagen board chairman Ferdinand Piëch and CEO Martin Winterkorn in October after the duo called for Marchionne's resignation from presidency of the European Automotive Manufacturers Association (AECA). At the time, the Volkswagen executives were quoted as saying Fiat would not survive the European economic downturn.

In response, Marchionne called the German executives "reprehensible," and accused Volkswagen of using a pricing strategy that has created created a "bloodbath" in the EU. Volkswagen has taken to steep discounting to carve out ever-larger slices of market share in Europe, but the company has a much smaller foothold in the US. Marchionne may be trying to hit Volkswagen where the manufacturer is weakest with the new Fiat new incentive program.


Late last week, the Fiat executive was voted to a second term as ACEA president.
---
By Zach Bowman
---
See also: Spitballs flying between Nissan and Fiat, 2013 Fiat 500e looks loud, runs quietly, 2014 Fiat 500L Trekking takes the hatchback into the big leagues.