C7 Corvette turbo with 1,000 horsepower promised from Hennessey
Mon, 25 Feb 2013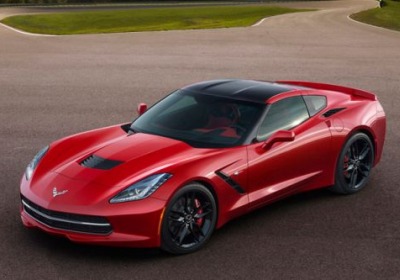 If you can't wait for the next-generation Chevrolet Corvette ZR1, Hennessey says they will have you covered. The Texas-based company has announced it will offer a spate of upgrades for the 2014 Corvette ranging from a range of bolt-on options all the way up to a 1,000-horsepower, twin-turbo system. Buyers can start with a cold air intake, cat-back exhaust or stainless steel long-tube headers, but Hennessey says it will also offer up three stages of forced induction mayhem should those bits and baubles not provide enough thrust.


Those choices start with a supercharger system good for up to 700 hp, though Hennessey will gladly ditch the blower in favor of two turbos. Doing so will spin the crank to the tune of 800 horsepower all the way up to a certifiably ludicrous 1,000 ponies. There's no word on how much these tricks will cost you – or when they will be available, as we're guessing they haven't gotten their hands on the car yet – but you can head over to the Hennessey site to drop them a line if you're curious.
---
By Zach Bowman
---
See also: GM to make most cars LTE hotspots for 2015, Ford, Toyota clean up in Best Car For The Money Awards, Are you the 2014 Corvette Grand Sport?.