Audi investing $30.3 billion through 2018 for product expansion
Sun, 29 Dec 2013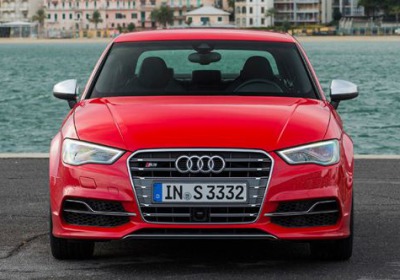 How does Audi plan to reach two million units in annual sales and pay for the 11 new models it's adding to its lineup – an expansion that may include models named SQ2, Q9 and F-Tron? By increasing its investment to 22 billion euros ($30.3 billion US) between now and 2018. That figure represents an increase of about 500 million euros over the previously planned outlay, according to a report by Automotive News, and that could be due to Audi wishing to goad the momentum that pushed it to 1.5 million annual sales two years ahead of schedule.


It's also about staving off the challenges from BMW and Mercedes-Benz. Now that BMW has been able to turn some of its attention away from its "i" series of Megacity cars, it will reportedly spend more than planned in 2014 as it continues the rollout of ten all-new vehicles and 15 new-generation vehicles through the end of next year. Mercedes, having been dropped to third in the sales race, is preparing to add 13 new cars over the next six years.

Audi's money is going into technology, into product like the next-generation TT and the Q1 and production expansions and upgrades all over the world. The expenditure represents just under a fourth of Volkswagen's 84.2 billion-euro ($115.7 US) outlay devoted to taking the number-one global automaker title away from General Motors and Toyota by 2018.
---
By Jonathon Ramsey
---
See also: Audi releases quartet of A3 commercials, likely headed for Super Bowl, Volkswagen could outsell GM in China for the first time in nine years, Volkswagen could outsell GM in China for the first time in nine years.