AMG-powered Aston Martins still years away
Mon, 16 Sep 2013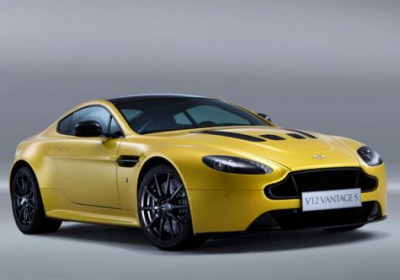 After flirting for several years, Mercedes-Benz and Aston Martin have finally tied the knot. Just don't expect to see any offspring to result from the union for at least three or four years.


This according to Auto Express, which spoke with Daimler chief Dr. Dieter Zetsche at the Frankfurt Motor Show last week. AE reports that a new range of AMG-developed turbocharged V8s, transmissions and electrical components will make their way into the successors to the current V8 Vantage and DB9, but that these models are still a few years off.

Purists might balk at the thought of a Mercedes-powered Aston holding true to the brand's heritage. But while David Brown (for whom the DB range is named) may have steered clear of shoehorning in Detroit muscle into his cars, the entirety of the company's current range is powered by engines borrowing technology from Ford, and that arrangement seems to have worked well for Aston until now. And if you're still skeptical, look no further than Pagani and its AMG-sourced engines and you should have all the proof you need that the new relationship between Daimler and Aston could be a success.
---
By Noah Joseph
---
See also: Porsche teams with Delta airlines to woo VIP passengers, Edmunds ranks the best used cars for 2013, 2014 Mercedes-Benz S500 Plug-in Hybrid for fat cats frugal with fuel.