2017 Aston Marin Lagonda could live on Mercedes M-Class platform
Tue, 29 Oct 2013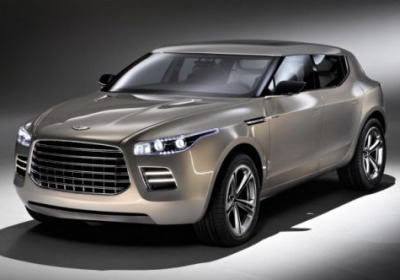 A few weeks ago, we brought you news from the launch of the Aston Martin Vanquish Volante that the British brand, which is formally known as Aston Martin Lagonda, was still planning on going ahead with a Lagonda-badged crossover. Now comes word that that vehicle could very well be based on a Mercedes-Benz M-Class.

When the first Lagonda Concept debuted at the 2009 Geneva Motor Show, it sat on a Mercedes-Benz GL-Class platform, some four years before Aston Martin and Mercedes-AMG deal was inked. And with that partnership, which will see Aston Martin gain access to AMG electrics and "bespoke, V8 powertrains," the opportunities for platform sharing are many.


Dr. Ulrich Bez, the boss of Aston Martin, told the UK's AutoCar, "I look at what Porsche is doing with the 911 as its core business and then it is able to do models like the Cayenne based on the Volkswagen Touareg. It is good business." We've said many times that we'll tolerate exotic CUVs and SUVs if it means keeping the beloved core models alive, which has been the case with Porsche. We see no reason Aston Martin wouldn't be able to do the same.

The Lagonda, which is getting a full rework following a critically poor reception when it debuted in Geneva, will likely arrive in 2017, meaning that there are a lot of details to work out, not least of which is where it will be built. The only two factories that build the M-Class currently are in Tuscaloosa, AL and Pune, Maharashtra, India.
---
By Brandon Turkus
---
See also: Aston CEO claims Cygnet cancelled because Toyota is dropping iQ in 2014, Mercedes has already booked 30k orders for new S-Class, Chris Harris and David Coulthard wring out a Mercedes Fintail at the N"urburgring.