2015 Nissan GT-R Nismo to pack 595 hp, lap N"urburgring in 7:08
Mon, 18 Nov 2013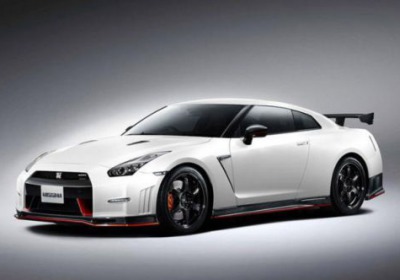 With two major auto shows taking place this week on different sides of the globe, the amount of news being posted across the internet is reaching a fever pitch. Naturally, things happen, trigger fingers get itchy and stories get leaked, which is apparently how we came across this spate of premature pictures and information on the eagerly anticipated Nissan GT-R Nismo.

Packing 595 horsepower and 480 pound-feet of torque from its twin-turbocharged, 3.8-liter V6, the Nismo-fied GT-R should be a serious kick in the pants when run hard. The new power is thanks to a number of donor parts from the GT-R Nismo GT3 racecar, bits that include larger turbochargers, revised intake and exhaust systems and new ignition timing.


Thanks to the engine enhancements, and, we imagine, a few other tweaks to the chassis, brakes and aerodynamics that have yet to be published, the GT-R Nismo is said to blitz the Nürburgring in just 7:08, a mere 11 seconds slower than the $845,000 Porsche 918 Spyder. For a car that is rumored to cost well under a quarter of the price, that performance is just immense.

We'll have the full array of details on this white-hot Nissan when it drops at the 2013 Tokyo Motor Show later this week.
---
By Brandon Turkus
---
See also: Road & Track names its 2013 Performance Car of the Year, Infiniti brand will finally make its debut in Japan, but not the name, Nissan does its best Google Glass impression with 3E headgear [w/video].