2014 Jeep Cherokee facing production delay
Fri, 17 May 2013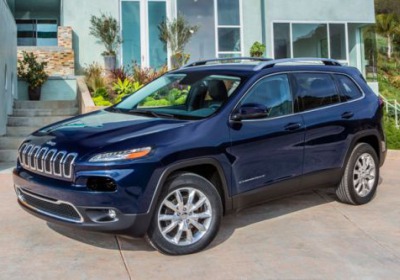 Jeep's bold-faced new direction spearheaded by the 2014 Cherokee is facing some teething issues. According to a report by the Detroit Free Press, production start-up of the controversial new utility vehicle at its Toledo North facility is running about a month behind schedule "due to a wide range of issues." That's according to Mark Chernoby, senior vice president of engineering at Chrysler.


Chernoby maintains that the issues being encountered aren't unusual for the launch of a new vehicle – particularly one with a new powertrain – and he downplayed the delay, telling Jeep dealers that they "will have ample inventory of the midsize SUV by fall." Among the kinks being worked out? Calibrating the Cherokee's cutting-edge ZF nine-speed automatic transmission and refining assembly line tasks to make the process more efficient.

Chrysler expects to start building retail-ready versions of the Cherokee around mid-June, with official sales slated to start in September.
---
By Chris Paukert
---
See also: Millionth Jeep Wrangler JK to roll off line this morning, Watch this 650-hp Hennessey Jeep Grand Cherokee go from 0-60 in 3.9 seconds, Chrysler recalls 468,700 Jeep Grand Cherokees, Commanders over rollaway risk.