2014 Ford Fusion to get 1.5L EcoBoost three-cylinder?
Tue, 09 Apr 2013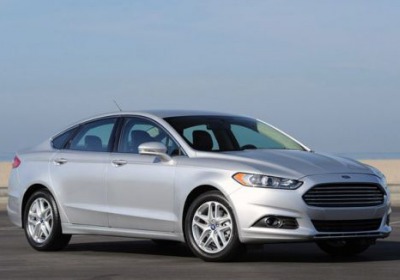 Just one year after launching the all-new 2013 Fusion, Ford is reportedly set to alter the sedan's powertrain lineup with the addition of a new 1.5-liter turbocharged three-cylinder EcoBoost engine. A member of Blue Oval Forums apparently got their hands on the ordering guide for the 2014 model year Fusion, and this 1.5-liter mill is set to be introduced with late availability.

This lines up with other news about the Chinese-market Mondeo being offered with a new 1.5-liter EcoBoost – a derivative of the 1.0-liter triple that will come to North America under the hood of the Fiesta (note: the 1.0 is also offered in the current Euro-spec Mondeo). In the Chinese application, the larger three-pot engine produces 177 horsepower and 177 pound-feet of torque, which is very close to the current 1.6-liter inline-four's output numbers of 178 hp and 184 lb-ft.


What's interesting, however, is that the 1.6-liter engine will reportedly still be offered in the Fusion, but only with the six-speed manual transmission. The smaller 1.5-liter EcoBoost will only be mated to a six-speed SelectShift automatic, and will feature start/stop. This means that while the 1.5 is slightly down on power compared to the 1.6, it could easily improve fuel economy numbers, allowing the Fusion to regain the title of having the best mileage in the segment, likely besting the 38 miles per gallon of the Nissan Altima. Currently, the Fusion 1.6 is rated at 23 mpg city and 36 mpg highway.

Blue Oval Forums also states that the 2014 Fusion will get a number of other changes, including an optional heated steering wheel, cooled seats, summer tire options for select models, and a couple of new exterior paint colors.

A Ford spokesperson could not be reached for comment at this time, but stay tuned for updates as they become available.
---
By Steven J. Ewing
---
See also: Shelby boosts production of 575-hp Raptor on early demand, 2013 Ford Explorer Sport, Ford reveals concept trucks that ultimately became Atlas.