2003 Vw Jetta Tdi Automatic 1 Owner!!! on 2040-cars
Year:2003 Mileage:220724
Location:
Owatonna, Minnesota, United States
2003 VW Jetta TDI Automatic 1 Owner!!! Extras available
I am at a point that I am going to have to let my jetta go :-( I bought this new in May of 2003 and have really enjoyed this car. For most of this time I used this as my daily commuter car (I have lived between 45 and 90 miles from the various jobs I have had since 2003) I have done the vast majority of the maintenance myself, with the exception of new tires.
This car has 220,xxx miles on it and runs like a top. That being said it does have a few issues and a few scrapes and scratches. I will do my best to list them below:
AC is not working (needs compressor clutch)

Airbag light is on (Vag-com says something like passenger side resistance to high or short to ground) The code was for the passenger side so I never looked into it

Remote control key fobs do not work (assume batteries are dead)

there are a few rock chips on the hood.

passenger side mirror is attached with a zip tie (heat and adjustments still work, just the mount cracked about 5 years ago

There is wear on the steering wheel from a pocket knife hitting it while getting in and out of the car (see pictures)
Upgrades or recent replacements:
Alternator

Starter

Original plastic skid plate broke so I replaced with a heavy duty aluminum one

Add on "Tank Heater" to plug it in on those really cold days
Maintenance status
Oil Change -- Due now

Timing Belt -- Due at 240,000 miles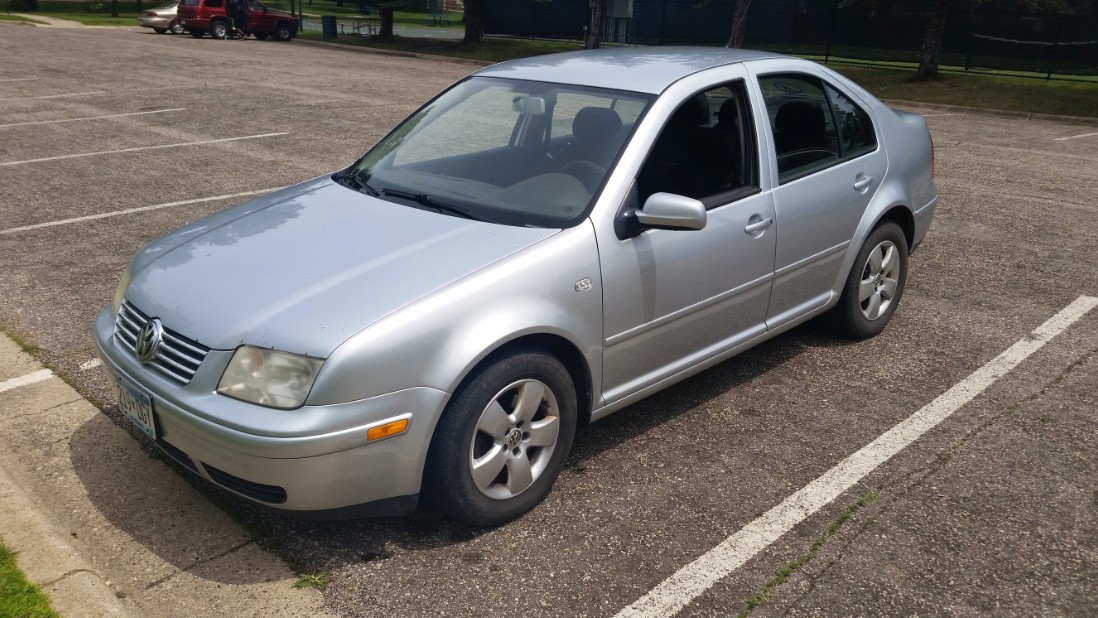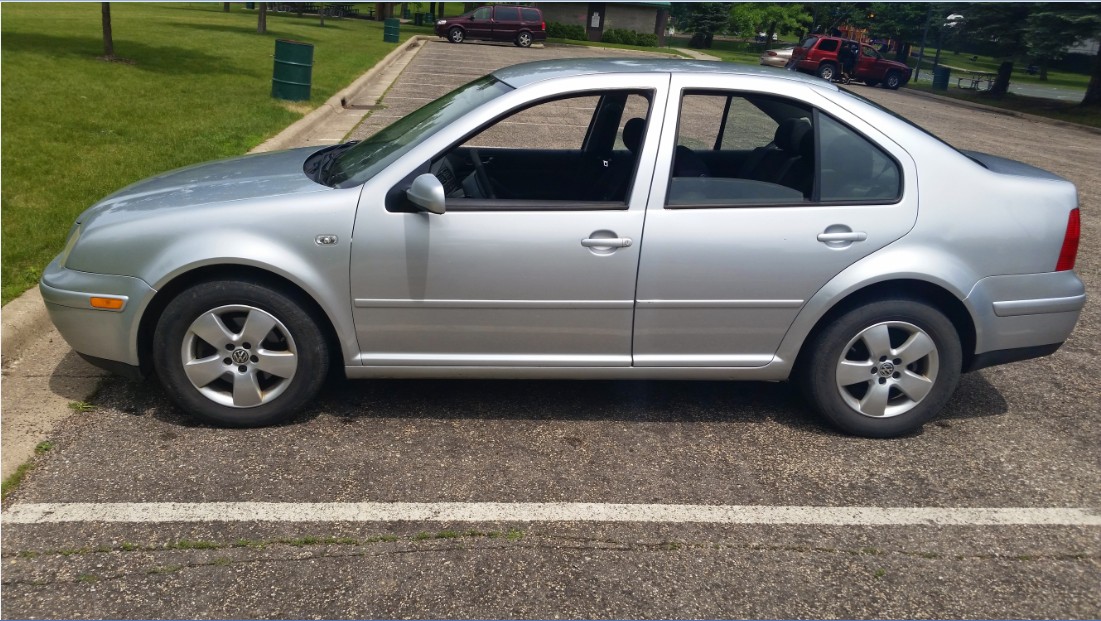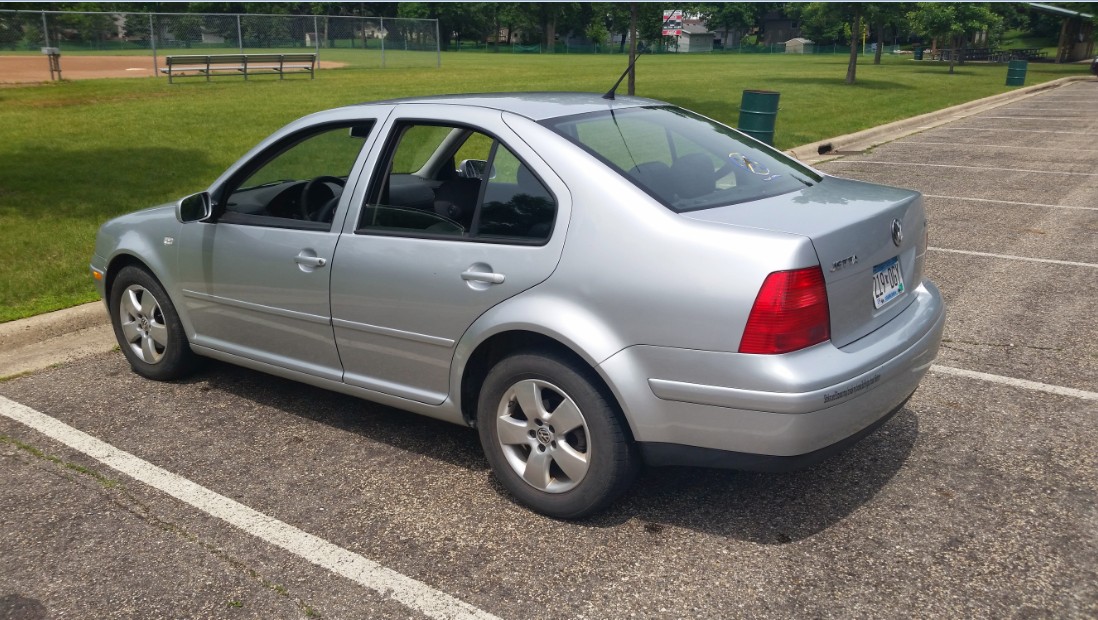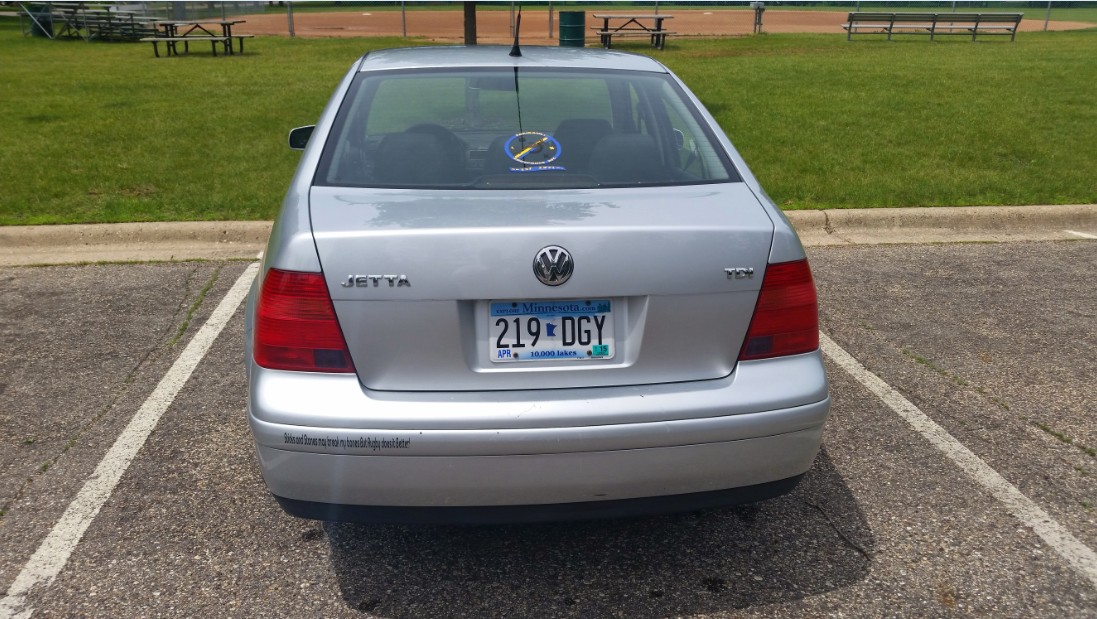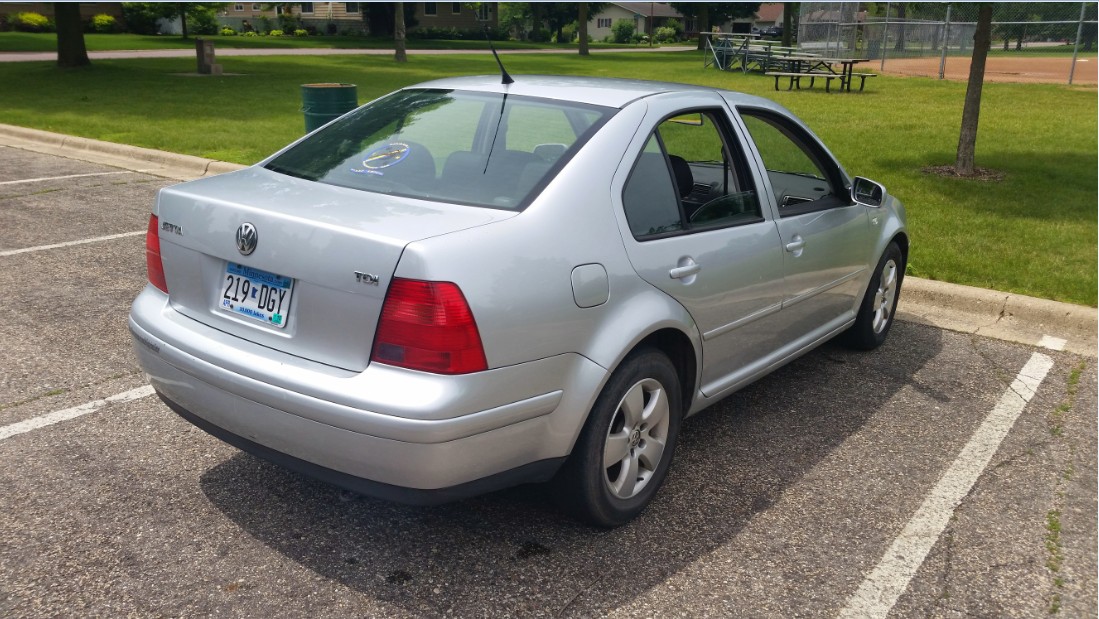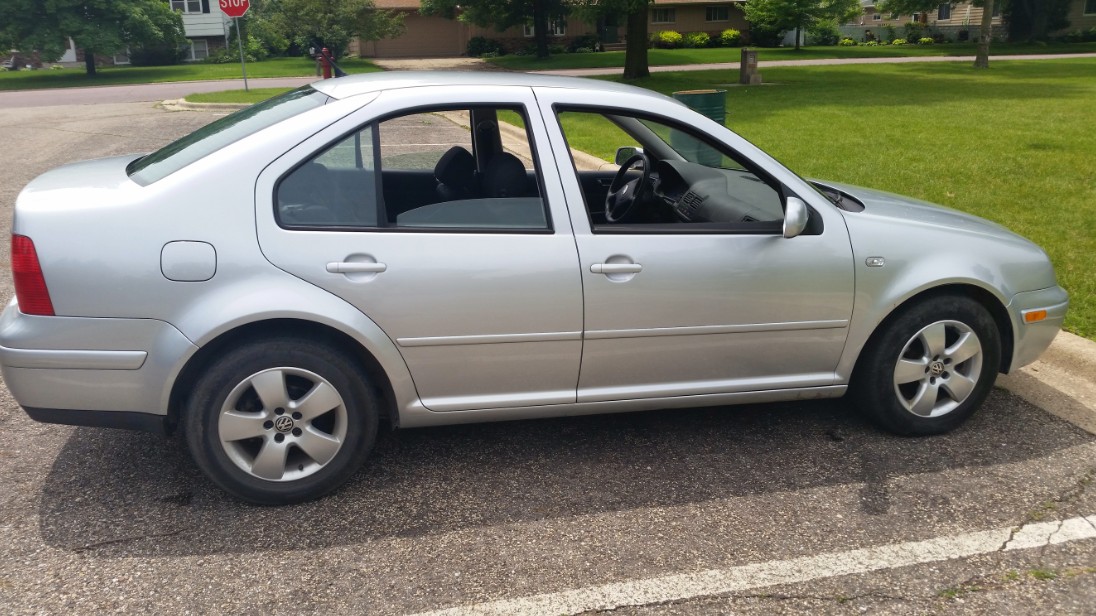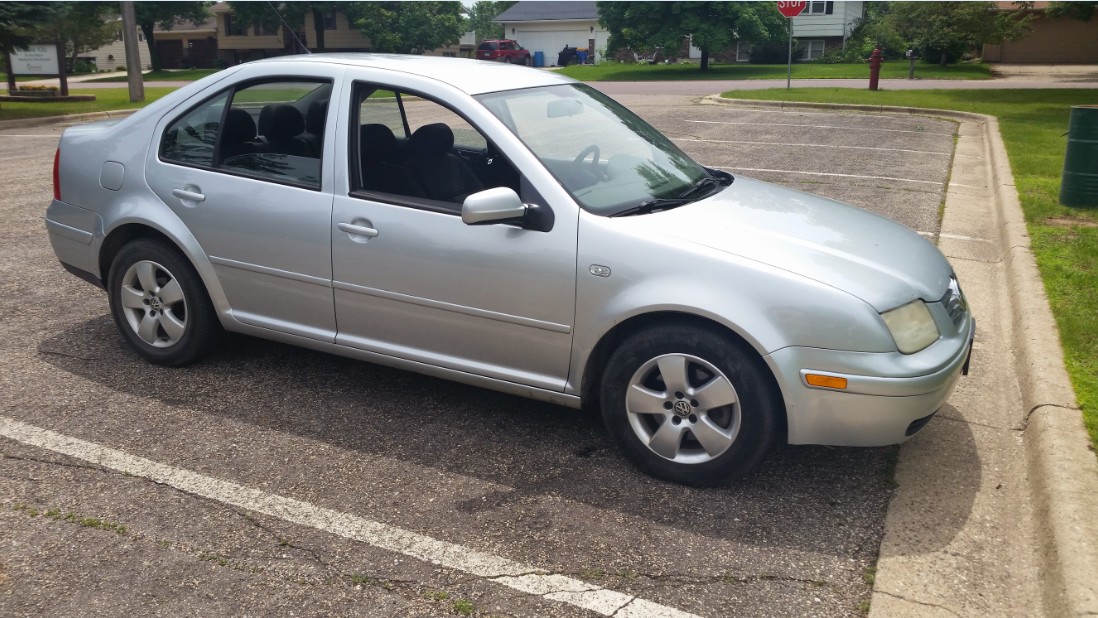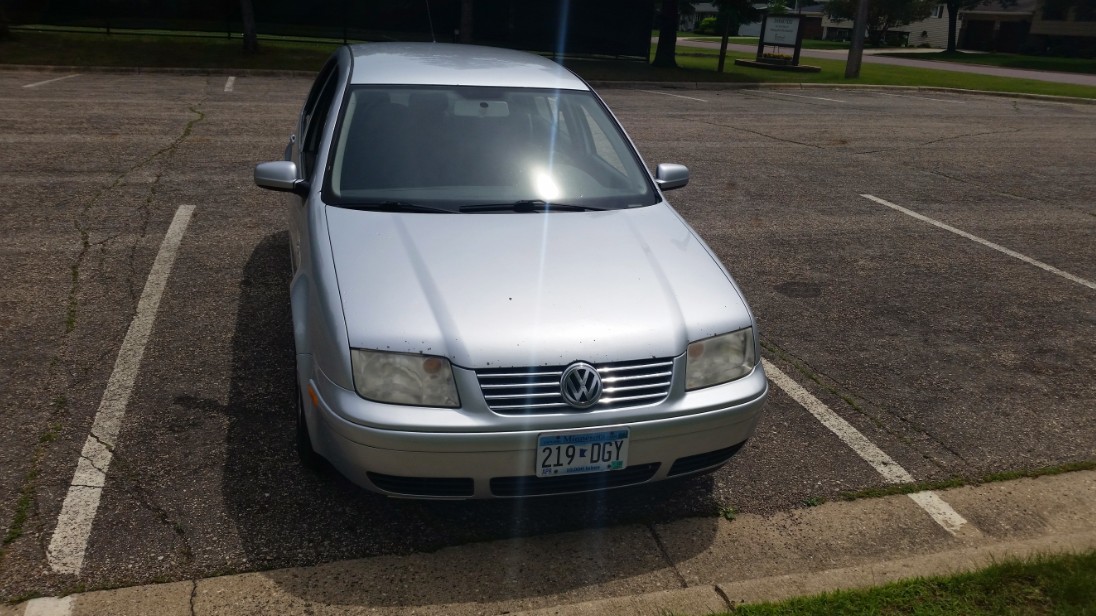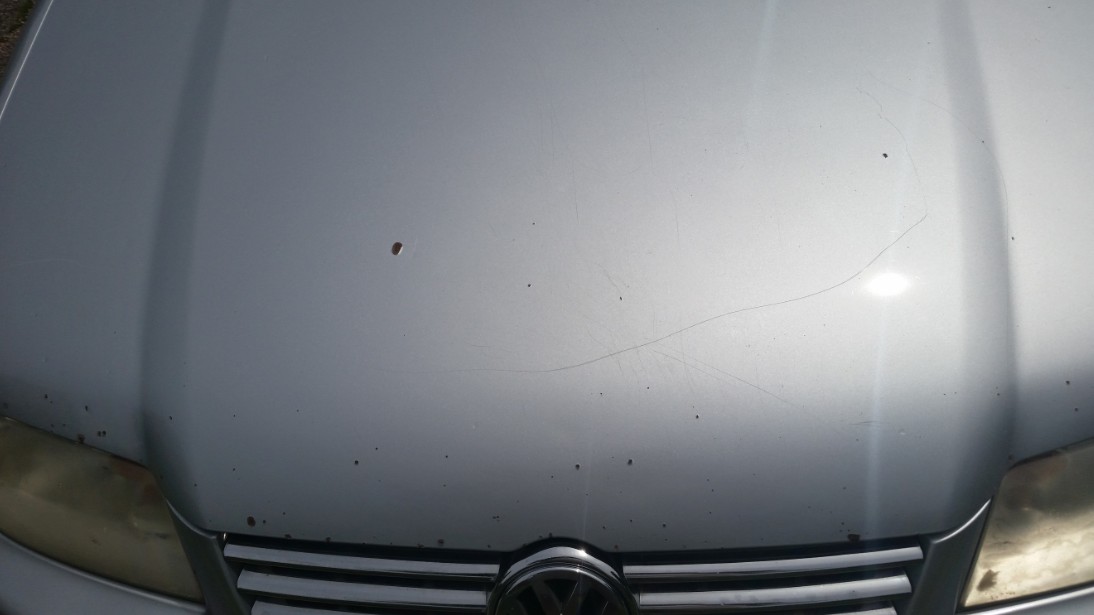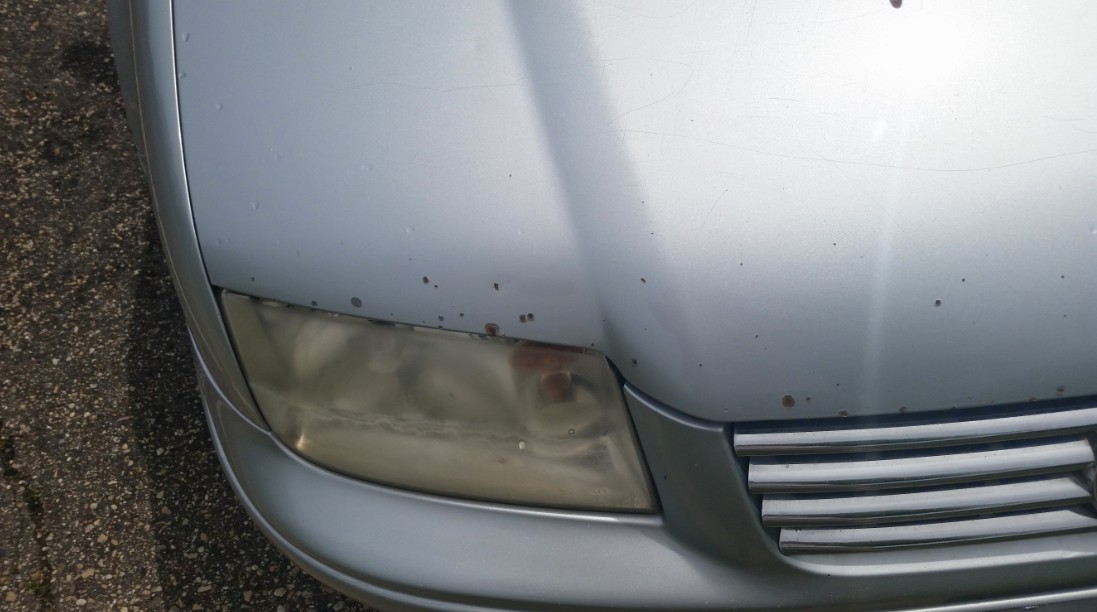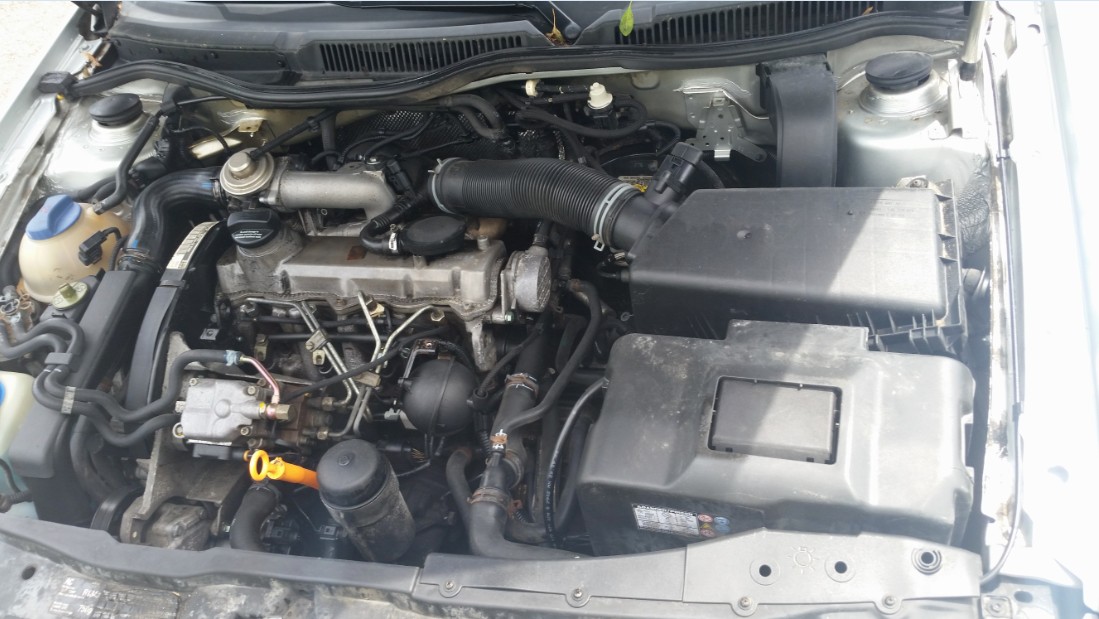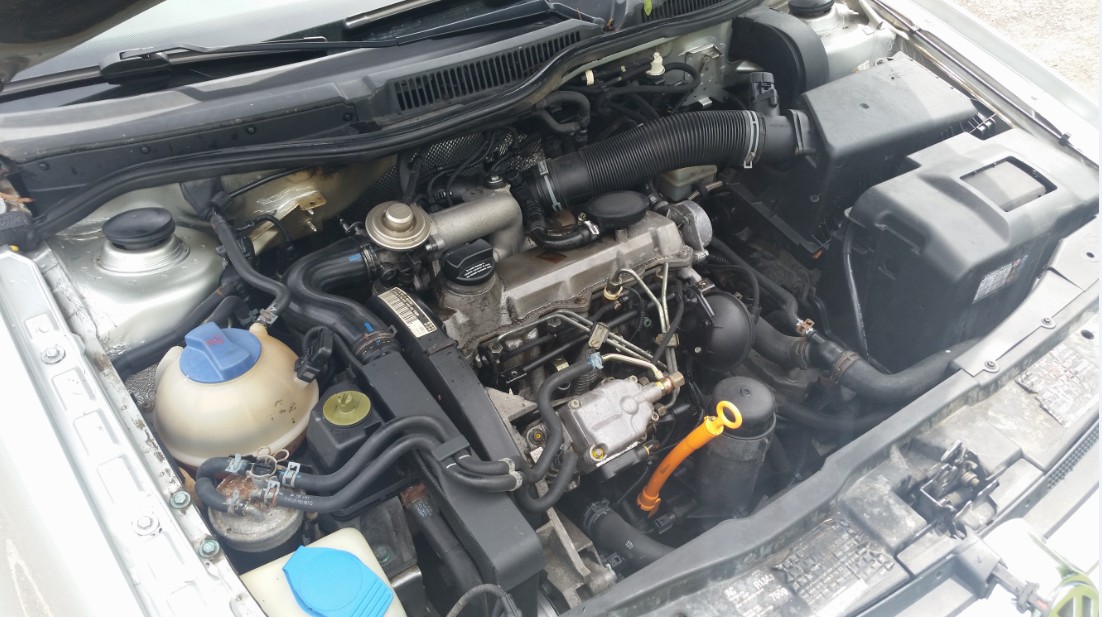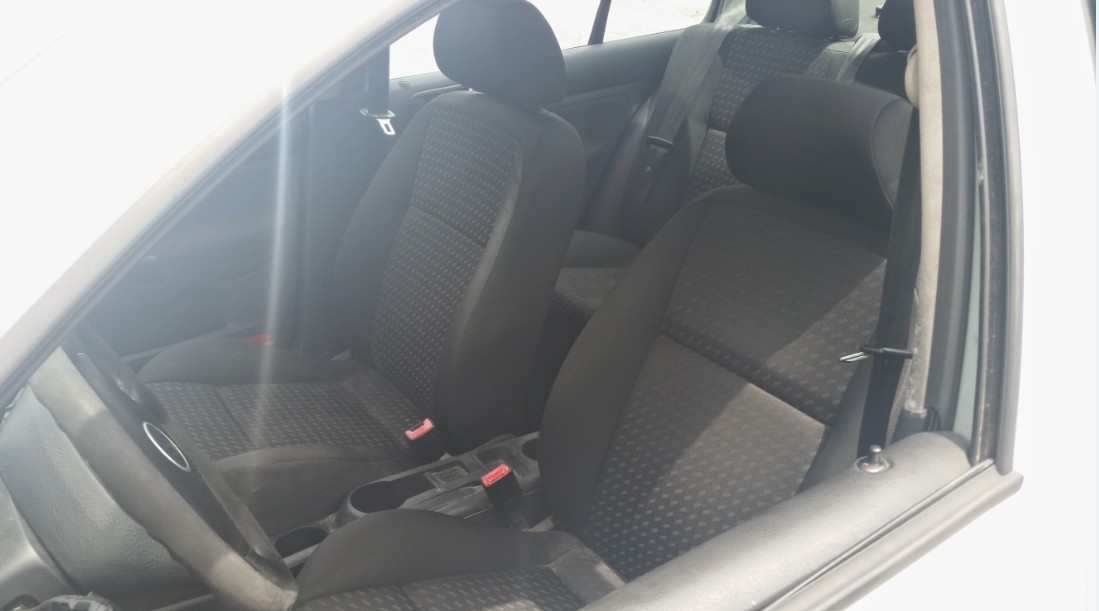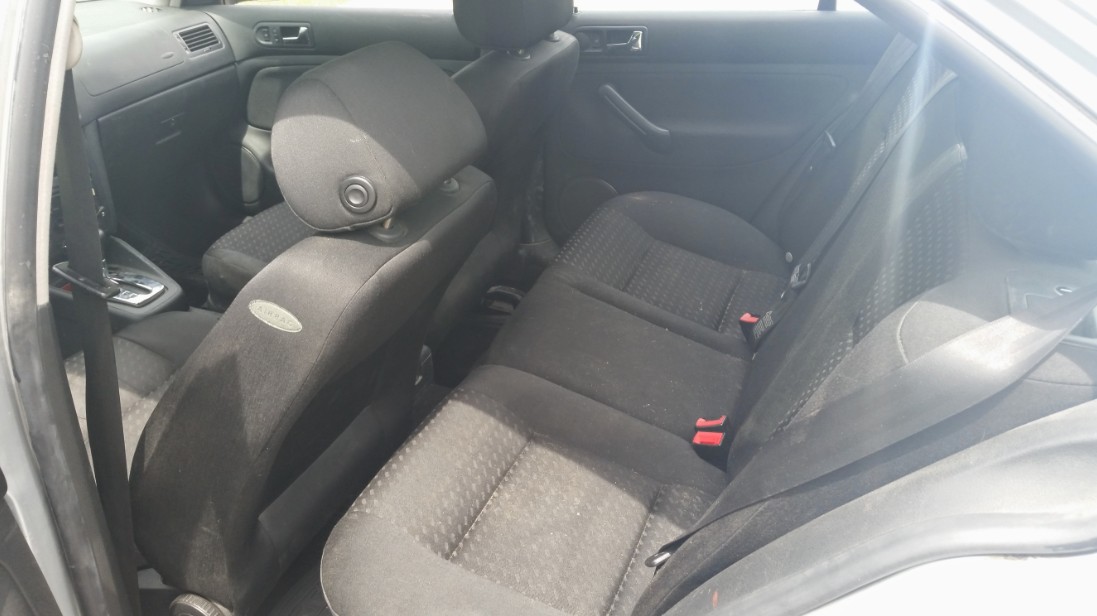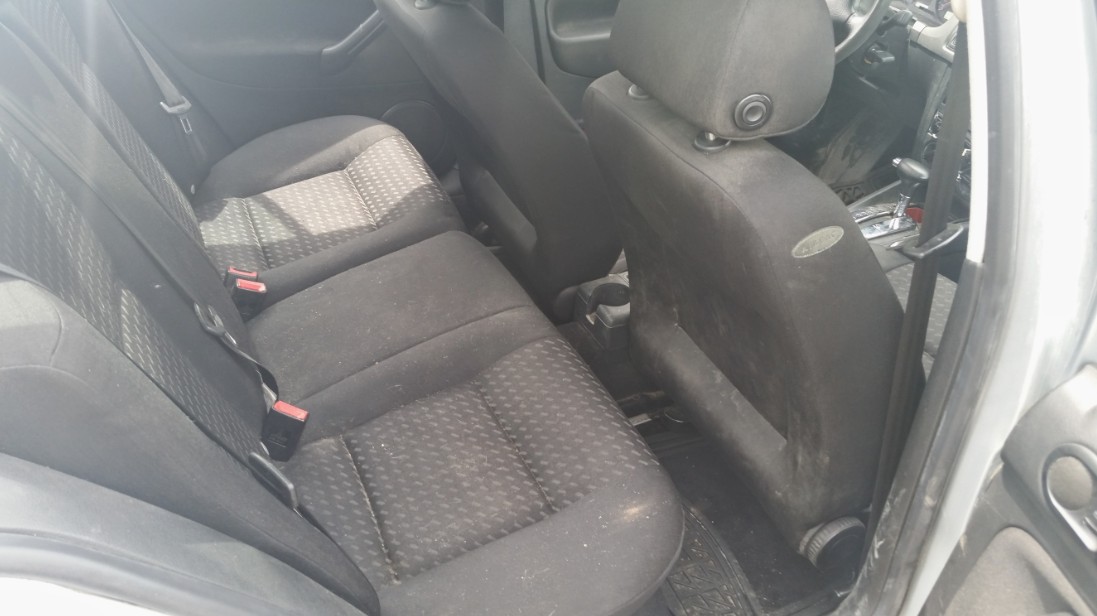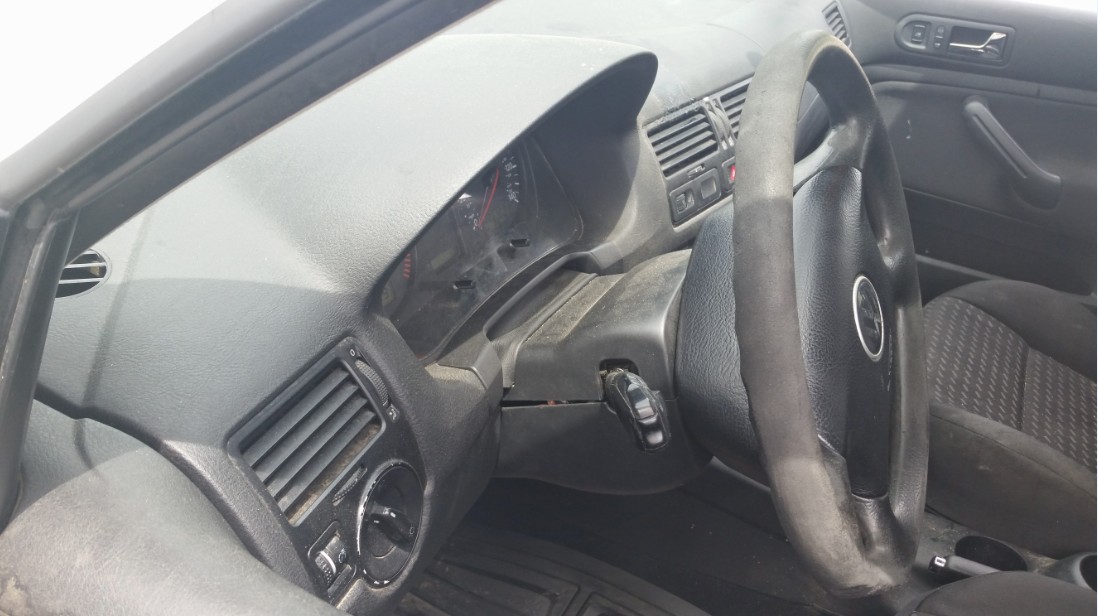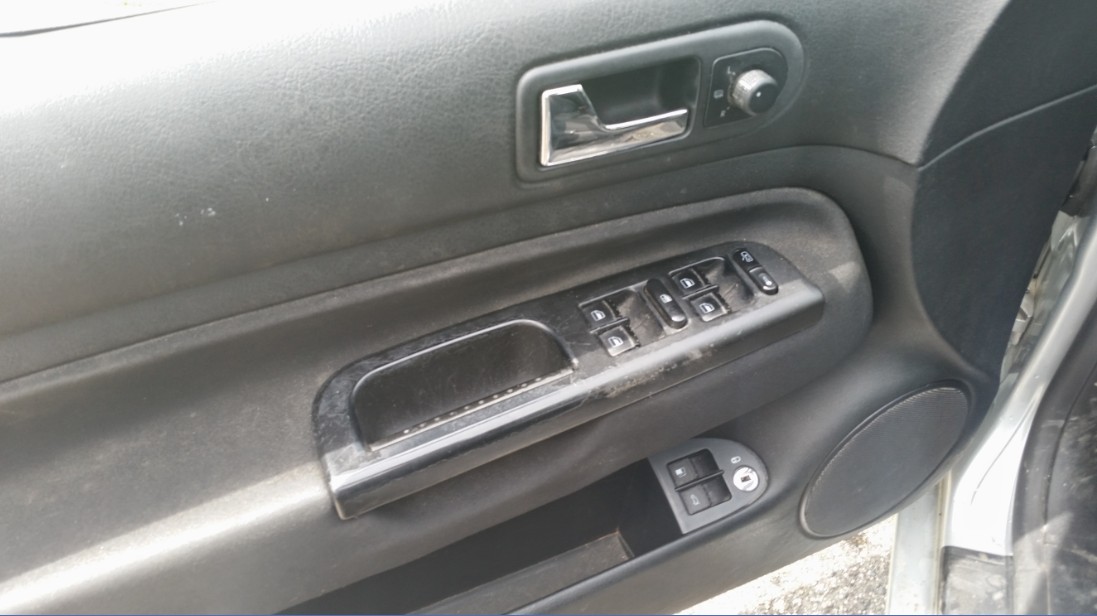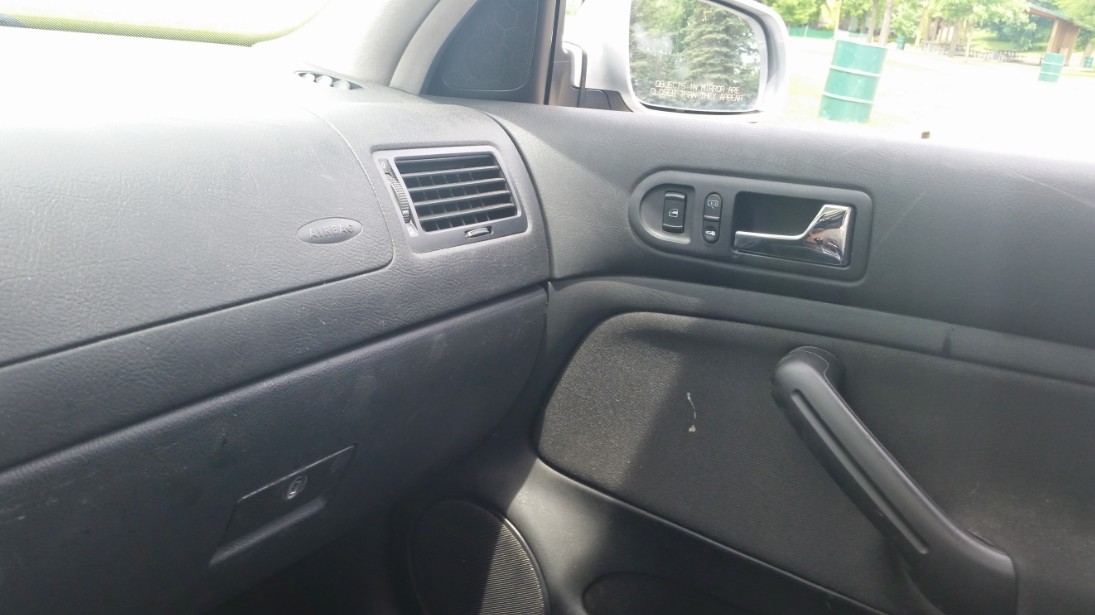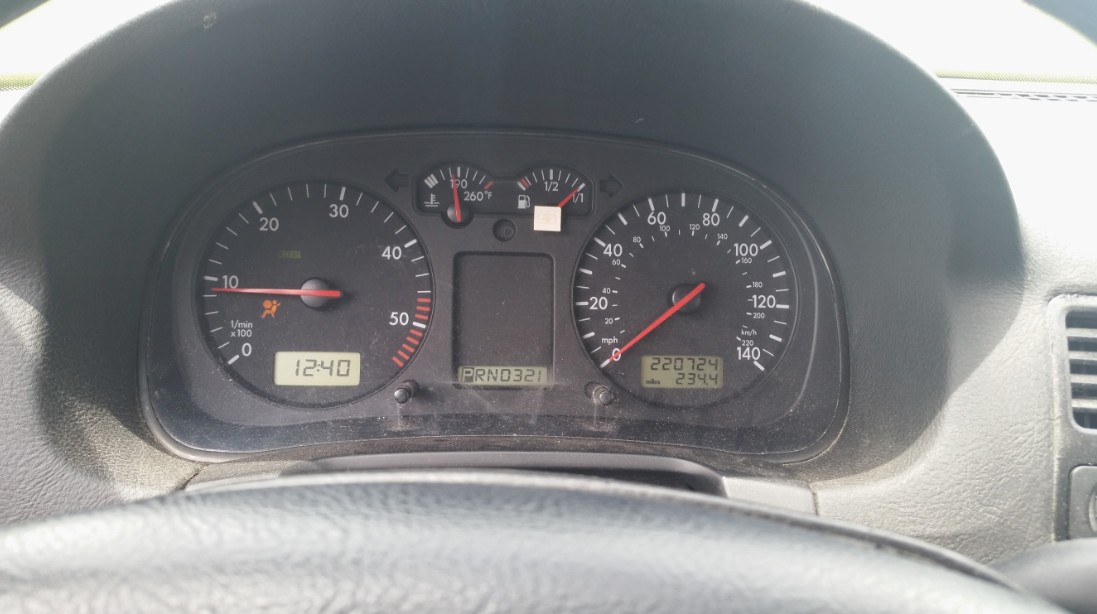 Volkswagen Jetta for Sale
Auto Services in Minnesota
Auto Repair & Service, Tire Dealers, Tire Recap, Retread & Repair
Address: 2806 W Broadway Ave, Golden-Valley
Phone: (612) 356-3966
---
Auto Repair & Service, Automobile Body Repairing & Painting, Automobile Parts & Supplies
Address: 2980 Empire Ln N, Crystal-Bay
Phone: (651) 237-5958
---
Automobile Parts & Supplies, Automobile Accessories
Address: 211 Main St, Goodhue
Phone: (507) 388-9443
---
Automobile Parts & Supplies, Automobile Salvage, Truck Wrecking
Address: 64148 US Highway 12, Litchfield
Phone: (320) 693-0055
---
Auto Repair & Service, Brake Repair, Automobile Diagnostic Service
Address: 15600 34th Ave N, Saint-Louis-Park
Phone: (763) 559-1149
---
Auto Repair & Service, New Car Dealers, Automobile Parts & Supplies
Address: 310 Laurel St, Ironton
Phone: (218) 855-1111
---
Auto blog
Thu, 24 Jul 2014
During a gathering of 20,000 Volkswagen Group employees at company headquarters in Wolfsburg, Germany on Wednesday, CEO Martin Winterkorn dropped a bombshell. The boss stated that the automaker isn't operating efficiently enough and admitted the company needs to radically start cutting back to raise its profit margins. To right the ship, Winterkorn has proposed killing off less profitable models and spending less on research and development.
According to Reuters, Winterkorn wants to raise the VW brand's profit margin from about 2.9 percent in 2013 to a target of 6 percent. To make that possible, his plan amounts to increasing cost cutting until Volkswagen reaches about 5 billion euros ($6.7 billion) per year to get things back in order. "Over the short-term, we urgently need more efficiency and higher profit," the CEO said during his speech, according to Reuters.
However, Winterkorn can't make these decisions unilaterally. Volkswagen's works council also has a seat on the supervisory board to represent laborers, and it isn't likely to take the proposed cuts sitting down.
Wed, 02 Oct 2013
Volkswagen's R lineup currently consists of the Golf R in North America, and the too-cool-for-school Scirocco R in Europe. It hasn't exactly been a secret as to which VW would next get the R treatment; the German manufacturer reportedly confirmed that a hotter Beetle would be coming to the US. That announcement, in August 2011, was followed up by a production-ready Beetle R Concept at the 2011 Frankfurt Motor Show.
After some wait, we're finally seeing spy shots of the Beetle R in Germany. The mule shown in the images here is wearing the R-Line bodykit, which adds sportier front and rear fascias, side skirts, dual exhausts and a not-so-subtle spoiler. Topped off with Volkswagen's traditional, five-spoke R wheels, we'd be just fine with the Beetle R coming to market as is.
Our spy photographer, though, seems to think that the production R will get even sportier sheetmetal, which we take to mean the more assertive look shown on the Frankfurt show car. Larger intakes on the front fascia, a bigger rear spoiler and vertical vents on the rear bumper could all be upcoming. Whether a production model will include the concept's polished wheels (R cars haven't traditionally embraced that look), vented hood and the quad-tipped exhausts remains to be seen.
Thu, 11 Oct 2012
After surveying the European economic scene, Volkswagen may have decided now is not the time to launch utility vehicles with Bentley and Lamborghini badges. Bentley officials say they will continue to push for support for the EXP 9 F and Lamborghini CEO Stephan Winkelman has said planning for the Urus will continue until VW tells it to stop.
That decision could come on November 23, when VW's board will vote on the company's budget for equipment, factories and vehicles. With VW's sales slowing and the Euro economy slumping further, some industry watchers say the company is more likely to build its cash reserves than to introduce super-expensive luxury SUVs or crossovers.
"Such vehicles are anything but obligatory during a crisis," says Frankfurt-based Equinet AG analyst Tim Schuldt in a new Automotive News Europe story. "Delaying their launch would be no drama but help save costs."