1988 Pontiac Fiero Formula 4.9 on 2040-cars
Year:1988 Mileage:138104
Location:
Fort Eustis, Virginia, United States
Up for sale is a 1988 Pontiac Fiero Formula with a Cadillac 4.9L V8 with a 4T60E Trans swapped into it by The Fiero Factory. This Fiero is currently registered and inspected in the state of Virginia. It was running perfectly up til yesterday when the fuel pump died. I no longer have the time to keep tinkering on this car, my job and life events keep me extremely busy now.
The condition of the Fiero is very good other than a couple body panels and the paint is very faded. Otherwise its a rot free Fiero, these are getting harder to find in this condition. It just passed inspection last month. The Passenger Front Fender is Cracked and the Hood has a couple cracks and some chips. I have a replacement hood for it as well as a replacement, OEM Front Bumper Cover. Both go with the sale of the Fiero, unless the buyer doesn't want them for some reason. A few of the marker lights are sun damaged but operable.
The condition of the interior is decent. It has the Beechwood Interior. The dash is sun faded and has a few cracks in it. The headliner is faded but doesn't sag. The seats are Camaro seats, they have a few cuts and gashes in them, they have seen a good amount of wear. The carpet is pretty clean, it does have a couple holes in it that you can't see until you move the seat forward and look for them. The gauges need to be recalibrated and or fixed. I did install some SpeedHut Gauge Overlays on the main gauge cluster, I just never got around to installing the Aux Gauge Overlay and the AC Control Overlay. I purchased and installed some new, handmade Beechwood Shifter Boots for the Auto shifter and the e-Brake Lever. I also installed a recovered leather Cadillac Auto Shifter Knob. I replaced the Window Switches with nice correct switches and panel.
Mechanically, the Fiero was running awesome before the Fuel Pump gave out. I purchased this Fiero from a Gentleman in Kentucky, who has owned this Fiero since 2000. He was the owner that had The Fiero Factory install the 4.9 in it around 2000. Since I have owned this Fiero it has the following work done:
New Brake Pads
New Cross Drilled/Slotted 12" C4 Corvette Rotors (it has a bigger brake swap done)
New Rear Brake Hoses (the front hoses are stainless braided)
New Brake Master Cylinder
New Driver Rear Brake Caliper
New 17" Konig Lace Wheels Staggered (Front: 17x7 40mm offset; Rear 17x8 35mm offset) with locking lug nuts and key.
New Gates Barricade Fuel Hoses
Relocated the Battery to the Front
New KYB Shocks in the Front (I have new KYB Struts for the rear that will go with the Fiero)
New Interstate Battery
New Fuel Filter
Rebuilt/Flowmatched Ford 5.0 Fuel Injectors with Viton Seals by osidetiger
New Adjustable Vacuum Modulator for the 4T60E Transmission
Rebuilt Headlight Motors with Hardened Aluminium Gears and Delrin Bushings.
Installed New JBL 4x6 Plate Speakers in the rear pillars.
Installed Sony Headunit
Installed Momo Millennium Steering Wheel using a NRG Hub (it needs a small spacer so the horn button will sit flush.)
It needs to have the parking brake cables installed if you want to use the parking brake. I have them, they are brand new cable, just never got around to installing them. All you need to do is install a new fuel pump, which requires you to drop the tank and she will be back on the road again. Its not a hard job, I just don't have the time anymore.
It will come with these extra parts at the time of the sale, unless the buyer states they do not want them
Extra set of Notchback Tail Lights
Hood
NOS OEM Front Bumper
New Parking Cables
If you have any questions, please feel free to message me on here.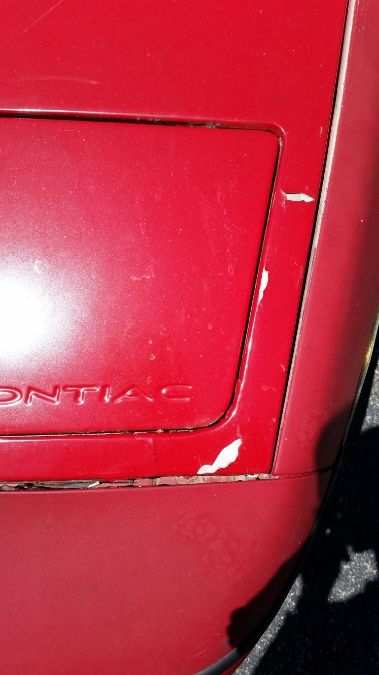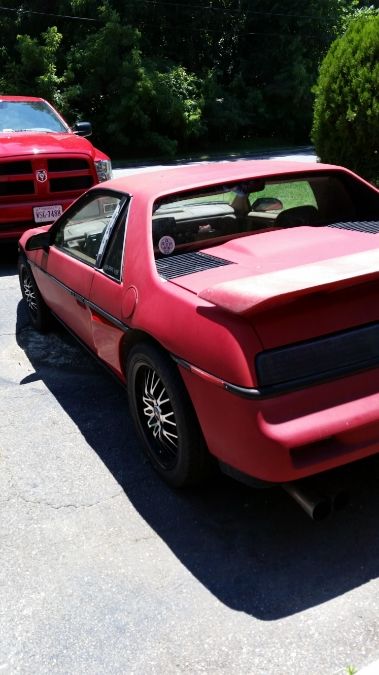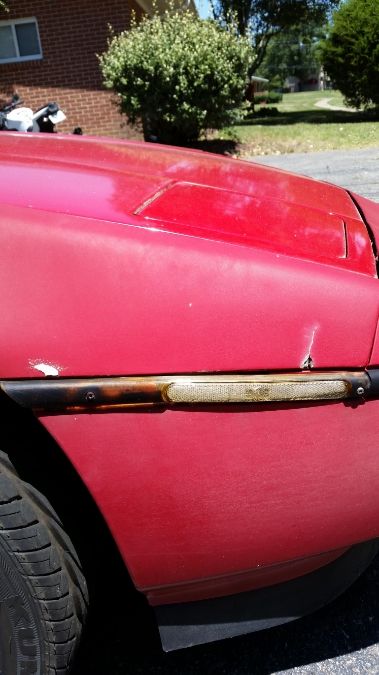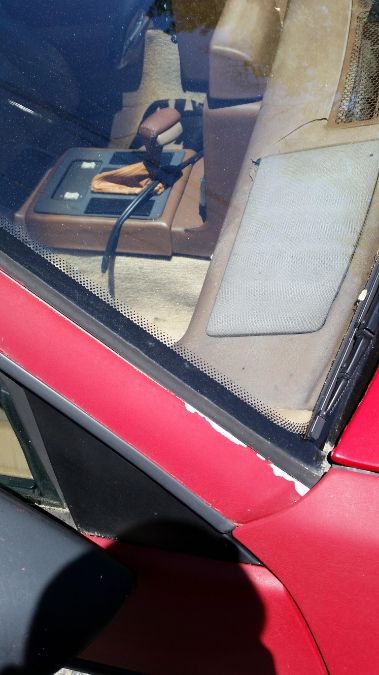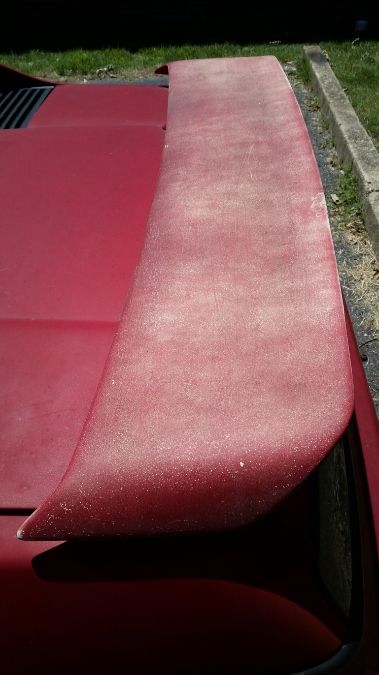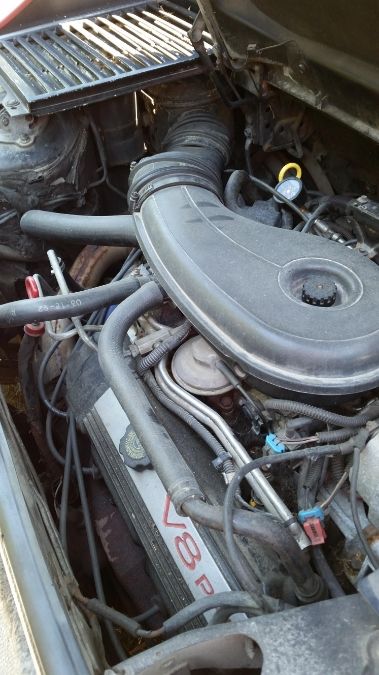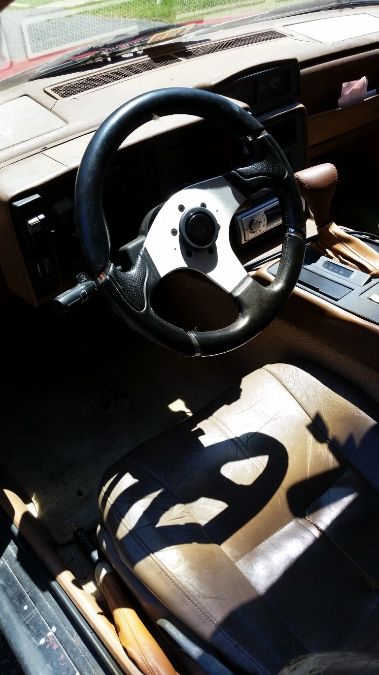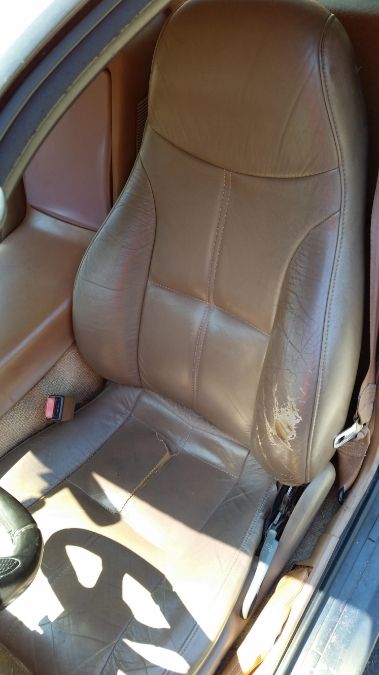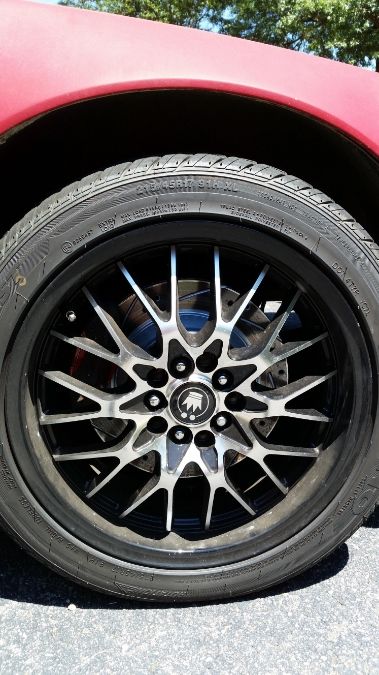 Pontiac Fiero for Sale
Auto Services in Virginia
New Car Dealers, Used Car Dealers, Wholesale Used Car Dealers
Address: 5350 Midlothian Tpke, University-Of-Richmond
Phone: (804) 231-4464
---
Automobile Body Repairing & Painting
Address: 2040 W Virginia Ave NE, Belleview
Phone: (202) 636-0030
---
Auto Repair & Service, Automobile Parts & Supplies, Tire Dealers
Address: 925 Edwards Ferry Rd NE, Purcellville
Phone: (703) 777-2255
---
Auto Repair & Service, Car Wash, Tires-Wholesale & Manufacturers
Address: 925 Bramwell Rd, Bon-Air
Phone: (804) 922-9934
---
Auto Repair & Service
Address: 5208 Forest Rd, Lowry
Phone: (540) 586-4071
---
Auto Repair & Service, Automobile Parts & Supplies, Brake Repair
Address: 3300 Boulevard, Ettrick
Phone: (866) 595-6470
---
Auto blog
Sat, 14 Dec 2013
We like cars, and we like art. Naturally, Chris Labrooy's Auto Aerobics series - computer-generated images of some seriously contorted 1968 Pontiac Bonnevilles floating in mid-air - instantly clicked with us. If the Pontiacs weren't floating or hollow, we could be fooled into believing the image is real. But where's the fun in that?
Check out the gallery we included of Labrooy's Bonneville art, and feel free too head over to his website for some Formula One humor.
Fri, 26 Aug 2011
You don't have to be born in the 1960s or 1970s to be able to recognize the General Lee from The Dukes of Hazzard and the Pontiac Trans Am from Smokey and the Bandit. These old school four-wheeled stars seem to transcend demographics thanks to the miles of film that show the orange 1969 Dodge Charger and the jet-black 1977 Pontiac Trans Am performing seemingly impossible stunts.
The folks at Hot Rod magazine are obviously hip to this fact, and they put together a fun video in tribute of the instantly recognizable duo. Hit the jump to watch on as Sam Young and James Smith replace Bo Duke and The Bandit for a bit of dirt-road shenanigans in a pair of otherwise well cared for classics. We're not so sure we'd call it the best chase scene ever, but it sure looks like a lot of fun.
More importantly, which of these two cars would you rather own? Have your say in our poll below.
Mon, 08 Sep 2014
The Pontiac GTO was perhaps the most iconic muscle car of the '60s and early '70s. With its beefy V8 and color palette screaming for attention, it summarized in a single vehicle everything that made the era so appealing to many young people. Pontiac tried to collect just a few drops of that aura again in the 2000s with a revived GTO, but with decidedly mixed results. The performance was still there with its big V8, but the looks never quite lived up to the powertrain. Now, Generation Gap wants to know which of these Goats is the one to own.
Things are skewed immediately because the 2006 GTO here is a real ringer. It comes from famous tuner Ken Lingenfelter's collection, and it's a one-off example partially fettled by GM Performance boasting a twin-turbocharged LS2 V8 with a claimed 750 horsepower and a wide-body kit. This Goat definitely isn't what you're going to find just browsing for one to buy in the newspaper. Still, dip the throttle just a little, and this GTO pulls like a freight train. It's enough to turn the two hosts into giggling schoolboys behind the wheel.
The '69 GTO Judge here is also out of Lingenfelter's collection, but this one is all stock with a 400-cubic-inch (6.6-liter) V8 and a Ram Air hood for a claimed 366 hp. It might not have the unbelievable power of the turbo '06, but it makes up for it with style to spare.