Two new RWD Toyota sports cars to join FR-S?
Fri, 09 Aug 2013 14:14:00 EST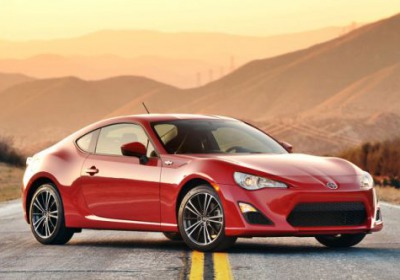 Toyota as we know it could become a thing of the past. According to Australian site Car Advice, the Japanese brand known for bland cruisers like the Camry and Corolla is preparing to bring two new rear-drive cars to market that would slot above and below the Scion-badged FR-S. This is very, very good news.

Car Advice spoke to the GT86/FR-S' chief engineer, Tatsuya Tada, who claimed, "Akio Toyoda always says to me, Toyota sports car [family] should be three sports car brothers. 86 is in the middle." The oldest "brother" would be the spiritual successor to the Supra, even if it doesn't wear that name. Tada is in charge of that project, while a sub-GT86 project is being headed-up elsewhere.

Tada refused to comment on names (CA specifically mentions MR2 and Celica) for the new small car, but did say that, "Yes it is rear-wheel drive and that's Toyota's strong position - Toyota sports car must be rear-wheel drive." Perhaps the juiciest bit of information obtained from Tada's interview with Car Advice was his hinting that both new sports cars would be joint ventures, like the GT86/FR-S/Subaru BRZ triplets. Tada wouldn't say who Toyota was in bed with on the smaller model, but did mention that the Supra would be a product of the world's largest automaker's partnership with BMW.

Now, things can and do change often, so we'd advise taking this information with a grain of salt. Still, the above report basically confirms a 2012 story on the return of the MR2 and Supra, while filling in a few blank details, like the fact that both cars will be join projects with other manufacturers. Looks like the next few years will be exciting for Toyota fans.
---
By Brandon Turkus
---
See also: Scion exec admits brand has too many dealerships, may contract network, Toyota promises Hybrid-R concept for Frankfurt, 2014 Toyota Tundra gets five grades priced from $25,920*.