Toyota to offer sedan version of GT 86?
Fri, 11 Oct 2013 11:15:00 EST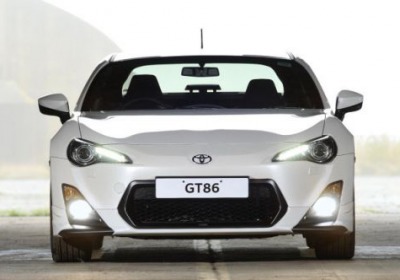 Sources in Australia are reporting that we'll be seeing a small, rear-drive sedan from Toyota, based on the GT 86/Scion FR-S. Yes, a convertible variant is still in limbo, but a four-door sedan is in the works. It's unclear if the rumored GT 86 sedan would spawn Scion and Subaru variants (it's hard to cross all ten fingers while you type, but we're having a go).

Working with remarks made by the car's chief engineer Tetsuya Tada in his blog and a rendering from Japanese magazine Holiday Auto, the Australian site Motoring is claiming that the new model's wheelbase will grow about four inches over the current GT 86's 101.2-inch wheelbase.

Besides the larger overall space between the axles, the sedan will offer a more potent engine option over the current 2.0-liter, flat-four. Promising 268 horsepower, which is a big jump over the current car's 200 ponies, the new powertrain will be derived from the Hybrid R setup, shown at the Frankfurt Motor Show. If, like us, you're reaching for the salt, and we don't blame you.

Motoring seems to think the new model will be available later in 2015 or early in 2016, with pricing that should be within reach of current GT 86 owners (around 30,000 Australian dollars, or $28,371).
---
By Brandon Turkus
---
See also: Subaru Forester named Motor Trend 2014 SUV of the Year [w/video], 2014 Scion xD's available two-tone paint says 'I'm still here!', Toyota must go to trial over unintended acceleration suits.