Toyota to enter modern turbo four-cylinder era with Lexus crossover
Tue, 25 Jun 2013 14:14:00 EST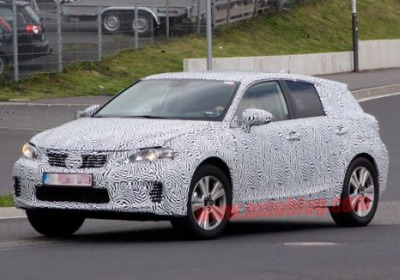 Toyota has sat quietly on the sidelines as many of its competitors have armed themselves in recent years with lower-displacement turbocharged four-cylinder engines in an effort to gain better fuel efficiency numbers and flatter power curves. It's a strategy largely shared by fellow countryman Honda, who turned away from offering forced-induction four-cylinder models in North America after its first-generation Acura RDX failed to find buyers. Toyota itself has no lack of experience with turbo fours, having built some humdingers for cars like the MR2 and Celica All-Trac back in the 80s and 90s. It's also offered factory-warranted turbos through its TRD performance parts division more recently.

Now, Automotive News is reporting that the world's largest automaker is finally poised to rejoin the turbo-four production-car fray in North America, but it won't be a sports car that delivers the first force-fed punch, it will be a new small crossover model for Lexus. We first showed you spy shots of the NX last week in mule form, and Automotive News says the small softroader will carry a 2.0-liter turbo four in its engine bay when it rolls on to world markets in 2014 or early 2015. That model, the NX 200t, will be joined by the NX 300h, a hybrid variant. It isn't immediately clear when US buyers will see the turbo model, however, it's possible that the hybrid could bow first – the story quotes an anonymous company source suggesting that Americans might not see the engine offering until sometime in 2015.

AN further posits that the new 2.0-liter will likely supplant the company's 2.5-liter V6 in the IS sedan and the same-displacement four-cylinder in the Toyota RAV4, but does not indicate where the new engine will be built.
---
By Chris Paukert
---
See also: Ford F-150 bumps Camry from top of Cars.com American Made Index, Toyota investing $200M in Southern manufacturing, Toyota investing $200M in Southern manufacturing.