Toyota confirms 2014 Highlander is in a New York state of mind
Wed, 13 Mar 2013 15:45:00 EST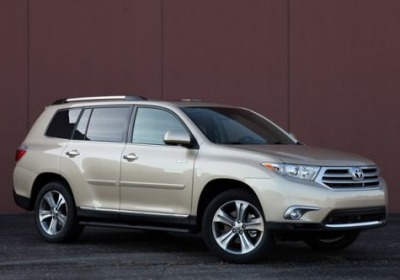 Toyota has confirmed that it will be showing off the all-new 2014 Highlander at the New York Auto Show later this month. It's been a while since we've heard about the updated Highlander, but given just how long this thing has been on the market, we certainly hope that the list of changes will be more extensive than the new 2014 Toyota Tundra that debuted in Chicago last month.

Currently, the Highlander is offered in both naturally aspirated and hybrid versions, with front- and all-wheel drive. We don't expect the formula to change too much, since sales of the Japanese CUV are still steady – well in line with newer players in the segment like the Ford Explorer, Nissan Pathfinder and GM's Lambda triplets (Chevrolet Traverse, GMC Acadia and Buick Enclave).

We'll have the full skinny on the new Highlander in the coming weeks. For now, scroll down to read Toyota's incredibly brief press blast.

All-New 2014 Next-Generation Toyota Highlander Mid-Size SUV to Make World Debut at 2013 New York Auto Show

TORRANCE, Calif., March 13, 2013 – Toyota will stage the world debut of the all-new 2014 Highlander mid-size SUV at a press conference at the 2013 New York Auto Show.

The press conference will be held on Wednesday, March 27, at 9:10 a.m. Eastern Time in the Galleria Level Four at the Jacob Javits Center.
---
By Steven J. Ewing
---
See also: Toyota pondering high-performance GT86 hybrid?, Toyota Pro/Celebrity Race Scion FR-S [w/video], Toyota Auris Touring Sports is a handsome Prius V alternative [w/videos].