Toyota GT86 convertible could debut in March
Tue, 27 Nov 2012 16:58:00 EST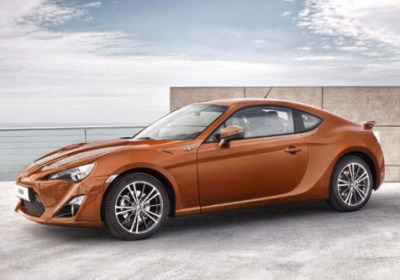 The dates are lining up, now we wait to see how the badges align. Just before the Toyota GT 86/Scion FR-S/Subaru BRZ line-up was introduced at the Tokyo Motor Show last year, there was a report that Subaru was considering a convertible while Toyota wouldn't even comment on it. That got swapped around when earlier this year the chief engineer on Toyota's side said a convertible was coming, and then a Scion FR-S droptop was confirmed for early 2014.

Autocar now reports that the Toyota GT 86 convertible will make its first appearance at the 2013 Geneva Motor Show in March. In a car whose specs like weight, packaging, horsepower and center of gravity were all tightly controlled to get the most from the least, the changes necessitated by chopping the roof could make this a very different car. It's said to employ a fabric roof to keep a "small" weight gain check, and the suspension will be softened to work more harmoniously with the decreased body stiffness. And somewhere in all that the back seat and trunk space will need to take a hit.

In other news, Autocar says the hi-po GT 86 with some kind of capacitor system instead of batteries is being worked on for 2015.
---
By Jonathon Ramsey
---
See also: EVO "2012 Car of the Year: The Track Battles" is a sports car salmagundi, EVO "2012 Car of the Year: The Track Battles" is a sports car salmagundi, Japanese automakers ramping production for renewed American sales.