Spyker and Youngman sign deal, plan to build D8 SUV and Phoenix-based range
Mon, 27 Aug 2012 13:29:00 EST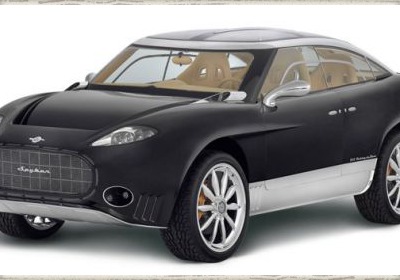 It appears Spyker is strengthen its ties and carmaking ability with Chinese carmaker Youngman. This comes in the wake of the brand's latest dealings with a $3 billion lawsuit against General Motors regarding the demise of Saab.

Youngman is reportedly investing €10,000,000 ($12.5M USD) for a 29.9-percent stake in the company. The shares are being sold for €0.05 (6.3 cents) each, representing a fully diluted share. Youngman has said it will not take on more than the 29.9-percent stake.

Additionally, Youngman will invest €25,000,000 ($31M) for the development of an all-new Spyker vehicle, called the D8 P2P, named for the Peking-to-Paris rally. The vehicle had been shown as a concept by Spyker previously, but things had been quiet since then. It appears Spyker will now build the uniquely styled D8 Concept shown above. The vehicle is to launch at the end of 2014 and carry a price of $250,000 per vehicle.

It also appears a second car range will be built, based on the Phoenix platform. Though Saab may have, for all intents and purposes, gone under, Spyker has transferred the licensing rights of the Phoenix platform (the architecture that was to underpin the next 9-3) to... itself. According to Youngman's CEO Pang Qingnian, "We have felt all along that a cooperation with Spyker had to be pursued, even after we both unjustifiably lost the opportunity to restructure Saab," he continued, "with this agreement, many of our original intentions with the Saab brand will take shape."

So while we continue to see the developments of Spyker's relationship with the Chinese automaker, it will be interesting to see just what vehicles develop under this deal – both for the Spyker brand as well as for Youngman.
---
By George Kennedy
---
See also: GM recalling 250,000 SUVs over door electronics, Spyker files $3 billion lawsuit against General Motors over Saab's demise, NEV deal to buy Saab delayed.