Scion FR-S may be getting supercharger kit from TRD
Mon, 05 Nov 2012 09:33:00 EST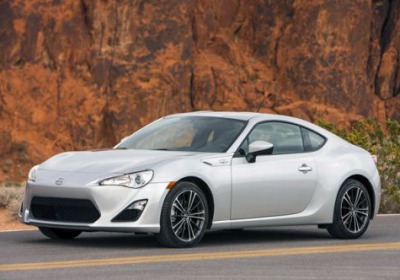 The Scion FR-S was just named the Hottest Sport Compact at the 2012 SEMA Show, and Toyota Racing Development (TRD) is apparently looking to make this car a little hotter. According to Car and Driver, TRD is close to coming up with a supercharger to fit to the car's 2.0-liter flat-four engine in order to squeeze out a little more performance. Currently, the FR-S produces 200 horsepower, but there's no guessing how much a supercharger could improve this figure.

With Subaru seemingly hard at work on a new turbo engine for the BRZ and even possibly a BRZ STI model, it is only logical for a force-fed FR-S to be in the works as well. Surprisingly, though, the report says that supercharger would be unique to the FR-S, but since the Scion and Subaru BRZ are mechanically identical, it isn't clear how this would be accomplished. TRD already offers plenty of upgrades for the FR-S such as exhaust, brake and suspension kits, and it offers a handful of superchargers for other models including the 5.7-liter V8 used in the Toyota Tundra and the 4.0-liter V6 used in the Tacoma.
---
By Jeffrey N. Ross
---
See also: Pics Aplenty: Scion FR-S and Subaru BRZ show up en masse at SEMA, Scion FR-S SCCA World Challenge racecar, ready for the track, SEMA crowns Mustang, FR-S as this year's hottest cars in the building.