Petrolicious profiles one of the final Jaguar E-Types
Wed, 10 Apr 2013 16:58:00 EST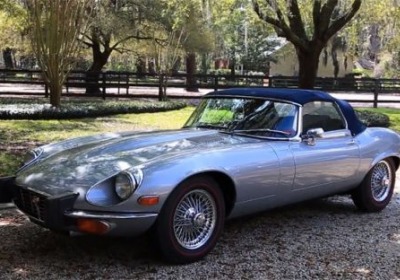 There's no question that David Paddison has got a very lovely 1974 Jaguar E-Type convertible. The rubber bumpers of this late E-Type may distract ever so slightly from the purity of the lines, but that doesn't mean we're still not completely jealous of the latest Petrolicious subject car.

As usual, the team of vintage car videographers has done a fine job capturing a small moment of gear-headness with this latest installment – The Last of the Breed. We do wonder why we don't get to hear a little bit more of that famed Jaguar V12 rumble, however. There's just a whiff of engine and exhaust sound in the middle of the video, while the rest of the piece sounds like it was scored by Amy Grant's rhythm guitarist. See for yourself, below.



---
By Seyth Miersma
---
See also: Jaguar to expand Jaguar XKR-S GT production run?, Autoblog Podcast #327, 2014 Jaguar XJR is large, in charge.