Jaguar to expand Jaguar XKR-S GT production run?
Wed, 10 Apr 2013 15:44:00 EST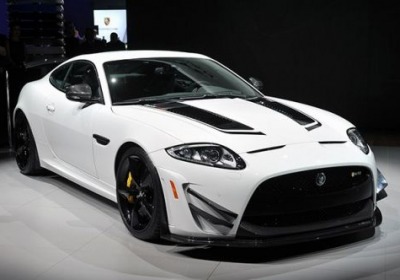 According to a report in Autocar, demand for the Jaguar XKR-S GT is such that the English company could nearly double production from 30 to 50 cars. Such inflation can often incense those have already put deposits down, worried that they've both been lied to about the potentially diminished values of their cars, but Jaguar has made the announcement barely a day after the XKR-S GT was revealed and 50 still isn't that many vehicles.

Nothing in the Autocar report indicates the additional examples will not come to America, making the 500-horsepower superfast coupe a treat we can still call all our own. Jaguar didn't add horsepower but instead honed other aspects of the car to produce a GT that can lap the 'Ring nearly as quickly as a Ferrari 458 Italia, and the world should be the beneficiary, the company's brand director saying, "The real beauty of this project has been that it has extended our understanding of the elements involved in making a car go so fast, and that will feed back into all our road car programs." Sounds good to us.
---
By Jonathon Ramsey
---
See also: Autoblog Podcast #327, 2014 Jaguar XJR is large, in charge, 2014 Jaguar XKR-S GT claws at the driving enthusiast in us.