Nissan gives us the business on the art of clay modeling
Sat, 06 Apr 2013 14:57:00 EST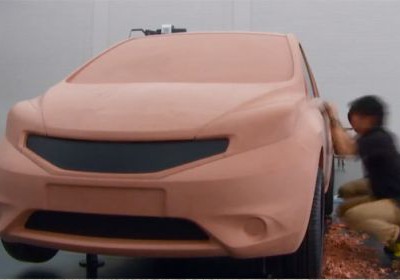 The team from The Dashboard recently stopped by the Nissan Technical Center in Japan for a look at what exactly goes into creating a full-scale clay model. While automakers have been using clay bucks for decades, designers and engineers are now combining computer renderings and hand-sculpted clay models to determine how a new vehicle will look in our world. Engineers use specially formulated clay kept warm in an oven to bring the body panels to life. They then coat the clay in a thin plastic film to add body color for the final look.

By the time everything is said and done, workers may have hundreds of hours in the model's creation. So, what happens when the company no longer needs the buck? They get scrapped. Someone comes in and dismantles the whole creation. We presume that action is set to the wailing tears of everyone who had a hand in building the model. Check out the video below for a closer look.




---
By Zach Bowman
---
See also: Some NY cabs could avoid hybrid ban, Watch BJ Baldwin jump a Nissan GT-R in his Monster trophy truck, 2013 Nissan Pathfinder: March 2013.