Some NY cabs could avoid hybrid ban
Fri, 05 Apr 2013 08:46:00 EST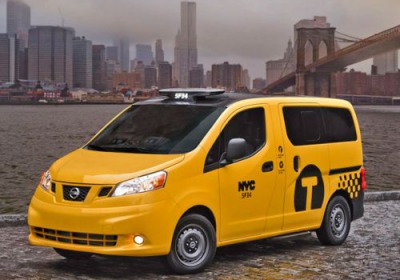 The Nissan NV200 is having a rough go of it as New York City's Taxi of Tomorrow. The Greater New York Taxi Association wants the van banned on the grounds that it isn't a hybrid, and has gone so far as to sue the city to keep the NV200 out of taxi fleets. According to The New York Times, the city has responded by proposing to allow taxi drivers to use certain hybrid vehicles. The Taxi and Limousine Commission's proposal would allow any vehicle with an interior volume of 138 cubic feet or more. Unfortunately, that excludes nearly every machine that isn't the size of the NV200.

Technically, Nissan is working on a hybrid version of the Taxi of Tomorrow, but it may be years before that model hits the streets, and the Greater New York Taxi Association isn't satisfied with the city's offer. In a statement, the Association said, "These rules look like they have been created to short-circuit the litigation. We do not consider this to be a serious proposal."
---
By Zach Bowman
---
See also: Watch BJ Baldwin jump a Nissan GT-R in his Monster trophy truck, 2013 Nissan Pathfinder: March 2013, Nissan to bring Friend-Me concept to Shanghai.