Nissan does its best Google Glass impression with 3E headgear [w/video]
Wed, 13 Nov 2013 19:00:00 EST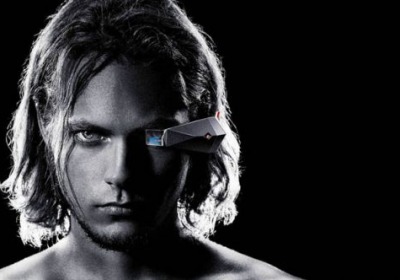 The jury may still be out on whether it'll be legal to drive with Google Glass on your nose, but that doesn't mean automakers are going to sit around waiting to see which way the wind blows in one jurisdiction or another. Mercedes-Benz, for example, is already working on ways to integrate its infotainment system into Google Glass, but Nissan is taking things a step further by developing its own wearable tech.

The device is called Nissan 3E, and we don't have much information to go on at this point - just a couple of images, a terse press release and the highly stylized (and rather painful-looking) video below. The Japanese automaker lists internet connectivity and communication as the primary features. But we'd have to assume that, if an automaker is developing it, the device would have some relevance to, you know... driving.

The possibilities are endless, extending from turn-by-turn directions and track information to vehicle metrics and intuitive control of the car's auxiliary controls. We'll have to wait until we get to Tokyo to find out more, but between this and the smartwatch concept it revealed in Frankfurt, Nissan seems to be on a bit of a gadget streak lately.




Nov. 12, 2013
Nissan 3E to Debut at 2013 Tokyo Motor Show

TOKYO – To be unveiled at the 2013 Tokyo Motor Show, Nissan 3E is a glasses-type wearable device currently under development. The device can be connected to the Internet in real time, allowing the users to overlay acquired information on the glasses, record projected images, and communicate with others by sending information to their glasses.
---
By Noah Joseph
---
See also: Nissan reveals radical BladeGlider concept for Tokyo debut, Nissan reveals new Qashqai crossover for Europe, Mitsubishi and Renault-Nissan expand partnership, US will get new sedan.