Next Audi R8 to be up to 130 pounds lighter
Tue, 26 Nov 2013 09:29:00 EST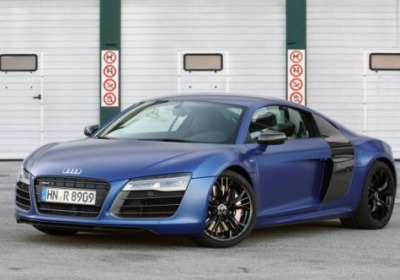 "Simplify and add lightness," as Lotus founder Colin Chapman said. In a world where even supercars are subject to environmental, efficiency and emissions standards, lighter vehicles are being looked on as a sort of panacea - make it lighter, and it's automatically faster, more agile, easier to brake and better on gas.

Knowing this, it comes as no shock that Audi is looking at ways to lighten up its next-generation R8, with the brand's head of technical development Ulrich Hackenberg targeting a 110- to 130-pound diet for the mid-engine rocket. This supports previous reports regarding the focus for the next R8. Motor Trend reports that aluminum and carbon fiber feature heavily in plans for the next R8, which should go a long way toward slimming down even the lightest of R8s, the 3,678-pound V10 Plus model.

There's more over at Motor Trend, including the buff book's attempts to get Hackenberg to discuss powertrain options for the next R8.
---
By Brandon Turkus
---
See also: Toyota, Lexus dominate KBB's Best Resale Value Awards, A8 Audi Exclusive Concept shows off brand's interior chops, Audi A0 in development based on VW Up!.