Mulally to stay at Ford through end of 2014 at least
Fri, 06 Dec 2013 13:30:00 EST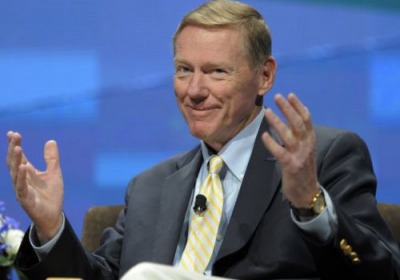 Alan Mulally isn't going anywhere... at least not just yet. The CEO who helped turn around Ford Motor Company has been linked to the top job at tech behemoth Microsoft, leading to a flurry of rumors about potential successors. Those rumors, though, may have just been put to rest – at least for a little while.

Speaking to Edsel Ford II (great-grandson of company founder Henry Ford) at the unveiling of the new Mustang, Automotive News Europe confirmed that Mulally would stick around until the end of next year. "Alan is staying through the end of 2014 and that's all I know," said Ford. "Frankly, he has told us that his plan is to stay with Ford through the end of 2014."

Presuming that Edsel Ford is correct and that Microsoft isn't so hot on Mulally that it saves the position for him, it seems increasingly likely that the 68-year-old exec is more interested in continuing to work in Dearborn rather than in Redmond.
---
By Brandon Turkus
---
See also: 2015 Ford Mustang: Obsessively covered [w/videos + poll], J Mays on the 2015 Ford Mustang, Ford dissects the heart of the 2015 Mustang, its engine range.