More evidence GT500-replacement will be named GT350
Tue, 17 Dec 2013 19:01:00 EST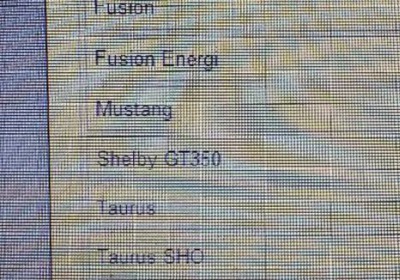 During the recent unveiling of the 2015 Ford Mustang, we saw the car in both V6 and GT form, but we'll have to wait a little bit longer to see the successor to the Shelby GT500. In the meantime, though, it looks like SVTPerformance.com has confirmed reports that this high-performance model will bring the Shelby GT350 name back to Ford.

According to the forum post, a user found the Shelby GT350 name on a Ford promo website listing its 2015 lineup. The Shelby GT350 name was first used on a Mustang back in 1965, and most recently it has been a model created for customers as a post-title purchase by Shelby American. As for that car, Shelby confirmed earlier in the year that its GT350 would be phased out at the end of this month.

The million-dollar question for Mustang and Shelby enthusiasts is when we'll see next factory Shelby GT350. Last we heard it was planned for a debut at the New York Auto Show. We've included our previous spy shots of this hi-po, sixth-gen Mustang, and we've also captured it on spy video showing off its exhaust note.
---
By Jeffrey N. Ross
---
See also: 2015 Ford Mustang to offer solid-rear axle, sort of, And the Top Gear UK Cars of the Year for 2013 are..., Drive Ford's new Mustang in Need For Speed Rivals.