2015 Ford Mustang to offer solid-rear axle, sort of
Tue, 17 Dec 2013 17:30:00 EST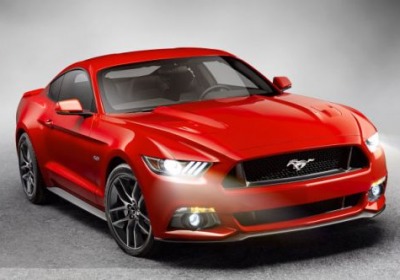 One of the biggest knocks against the last Ford Mustang was its solid-rear axle. Not one to actively court criticism, Ford dutifully swapped out the old-fashioned rear end for something a bit more modern in the redesigned 2015 Mustang, adding an independent rear suspension across the board.

While an IRS Mustang is great news for those that value handling and ride comfort, there's one big group that it's bad news for - drag racers. See, a solid-rear axle is a big deal for drag racers, because not only is it more durable and cheaper, but it's better for the hard launches that can make or break a race.

To satiate this vocal demographic, Ford will sell a body-in-white version of the Stang, complete with a nine-inch rear axle, that will debut at the 2014 Performance Racing Industry show. The news came from gas2.org, which cited an unnamed employee of Ford Racing at this year's PRI show.

Mustang Daily and Gas2, meanwhile, point out that the debut of a body-in-white car with a nine-inch Ford rear end makes the availability of a bolt-in axle conversion kit from Ford Racing a likely possibility. While this is all good news for Ford enthusiasts that want to run the quarter, nothing has been confirmed by Ford, aside from the off-hand comments of an unnamed employee, so take this with a grain of salt until we hear something certain.
---
By Brandon Turkus
---
See also: And the Top Gear UK Cars of the Year for 2013 are..., Drive Ford's new Mustang in Need For Speed Rivals, Ford says 70% of its models to get stop-start by 2017.