Mercedes has already booked 30k orders for new S-Class
Mon, 21 Oct 2013 19:15:00 EST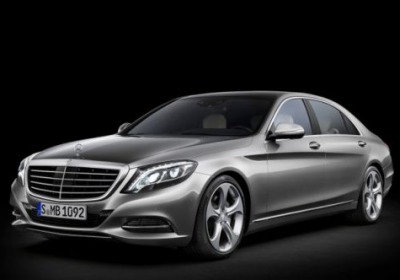 When Toyota snags 30,000 Corolla orders over a three-month span, it's entirely possible we're in the midst of a global economic collapse and that the end is nigh. That's because the scale for Toyota is so very large. Mercedes-Benz, on the other hand, operates on a much smaller scale, particularly when we talk about its higher-end models, like the S-Class.

In 2012, Mercedes sold 65,000 of its flagship sedans in Germany and the EU. That's 178 units per day, for 365 days. Based on that, you can imagine the excitement at Stuttgart when it accepted 30,000 orders for the new S-Class in just three months. That's an average of 333 per day on a continent with a notoriously shaky economy. Now, admittedly, this enthusiasm could wane as the refitted S-Class becomes more common and Mercedes achieves market saturation in Europe's many chauffeur and livery services, but Mercedes isn't choosing to look at it that way.

"The new S-Class has already jumped back into the lead in terms of new vehicle registrations in Germany and its neighboring European countries," Mercedes-Benz head of sales and marketing, Ola Kaellenius, said in a statement last week.

For the time being, though, accepting 30,000 orders for a car that starts at 72,000 euros (its US starting price is $92,900) is a huge deal for Mercedes. If it's able to keep this momentum going, the German luxury manufacturer will be on pace to double S-Class sales in 2013.
---
By Brandon Turkus
---
See also: Chris Harris and David Coulthard wring out a Mercedes Fintail at the N"urburgring, Race Recap: 2013 Japanese Grand Prix flips several scripts [spoilers], European automakers gear up for Brazilian production.