Mercedes-Benz S63 AMG officially teased in mini video
Mon, 15 Jul 2013 18:33:00 EST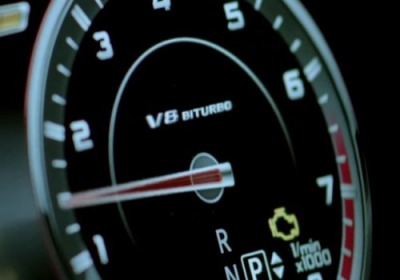 The followup to the Mercedes-Benz S550, the S63 AMG, will sport a biturbocharged V8 that will likely turn out around 550 horsepower. The new engine is probably the 5.5-liter, biturbocharged V-8 that's been popping up in everything from the ML63 to the E63 AMG. The front fascia is more aggressive, which shouldn't come as a surprise, while a meaty exhaust setup can be found out back.

We managed to pick all that up from a short, 17-second video posted by MB. The original video that unveiled the S63 AMG has since been pulled down, making this YouTube clip the best look we now have at the new super sedan, at least until the Germans give up the goods for real.

Be sure to check out the video below, along with our original posting on the S63 AMG.



---
By Brandon Turkus
---
See also: Firing of M-B boss upheld, BMW expects China to pass US as its top market in 2013, SRT Viper dukes it out with Mercedes SLS Black Series in new Head 2 Head.