Mazda books first yearly profit in half-decade, NA still a drag
Tue, 30 Apr 2013 11:00:00 EST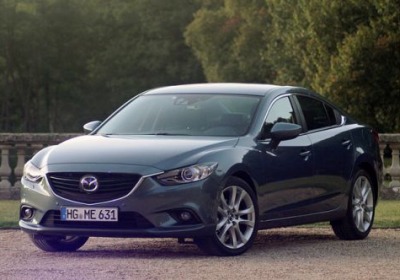 Automotive News reports Mazda has posted its first annual profit in five years. The company made $364.3 million in the last fiscal year, following a $1.14 billion loss the year prior. Operating profit also jumped up by $91.3 million to $572.8 million, thanks in part to a revenue increase of 8 percent to $23.42 billion.

But the news isn't all rays of sunshine. North America continues to be a problem for Mazda where the automaker posted yet another loss. The manufacturer lost $519.1 million last year, up from $427.8 million the year prior. While the launch of the CX-5 helped see US sales increase by 2 percent to 273,000 vehicles, the region as a whole bought up 372,000 units. Mazda had predicted closer to 380,000 units.

Even so, Mazda says it should have North America back in the black by next year, with the company forecasting a sales increase of 11 percent to 415,000 units in the region. That's thanks in part to a boost from the redesigned Mazda6 sedan.
---
By Zach Bowman
---
See also: Mazda6 Skyactiv-D racecar gets first win at Road Atlanta, Watch a high-speed chase from a motorcycle-mounted officer's point of view, Toyota, Honda, Mazda and Nissan recall 3.4 million vehicles for faulty airbags.