Watch a high-speed chase from a motorcycle-mounted officer's point of view
Sat, 13 Apr 2013 19:00:00 EST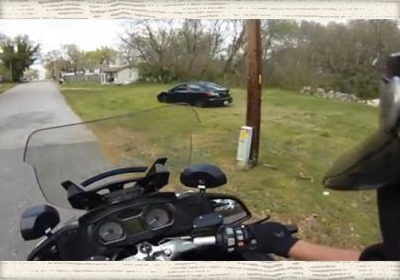 Riding a motorcycle through high traffic can be a stressful experience. And we don't even want to imagine what it's like to have to actually pursue someone on a motorcycle. Fortunately, we don't have to. Officer Troy Gurley of the Florence, Alabama police force recently attempted to stop a vehicle for traffic violations. The driver, 24-year-old Justin Sanders, figured he could use his Mazda3 to outrun the bike cop. Turns out, not so much.

Gurley pursued Sanders for nearly five minutes as the Mazda driver ran stop signs, swerved through traffic and raced through residential neighborhoods, but the perpetrator couldn't shake the tenacious and experienced rider. Other units soon joined the pursuit, and Sanders thought it best to leave the protection of his car to attempt to flee on foot. From there, it didn't take officers long to apprehend him. You can watch the video below for yourself.




---
By Zach Bowman
---
See also: Toyota, Honda, Mazda and Nissan recall 3.4 million vehicles for faulty airbags, Mazda's first profit in five years in sight due to weak yen, Mazda3 successor due in dealers this fall.