Lincoln and MKZ propose brand reinvention
Mon, 03 Dec 2012 13:29:00 EST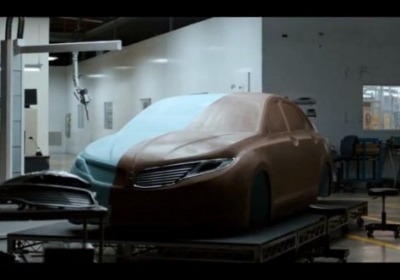 Lincoln made a rather assertive statement about the future of its products at the 2012 LA Auto Show. Rather than put any new vehicle on display for the first press day, the American premium brand placed a collection of classic cars from its past on the show floor. For the second day, that assortment was replaced with more than a half-dozen examples of the all-new 2013 MKZ. Following that, Lincoln teased a new ad campaign that was in the works, and it appears we now have the first extended promotional video.

Entitled "The Lincoln Motor Company," the spot acts as more of a mission statement, rather than an ad, featuring (once again) cars from Lincoln's past, as well as certain bits of Americana usually reserved for a Levi's ad. The video concluded with Lincoln reintroducing itself to the world, accompanied by a new name: The Lincoln Motor Company.

The video is likely to be the first of many in a large advertising blitz by the automaker, in concert with the rolling-out of the new MKZ. The sedan was the only new vehicle featured in the video, and Lincoln is betting heavily on this "reinvention" to bring customers in to see its new sedan. We want to know what's next. Scroll down to watch the video.


---
By George Kennedy
---
See also: Lincoln video teases new things to come... but what?, Dodge Dart falls short of Consumer Reports Recommended, Caddy XTS and Lincoln MKS, too, 2013 Lincoln MKS EcoBoost.