How Seinfeld hopes he'll help industry make better car commercials [w/video]
Fri, 04 Oct 2013 14:15:00 EST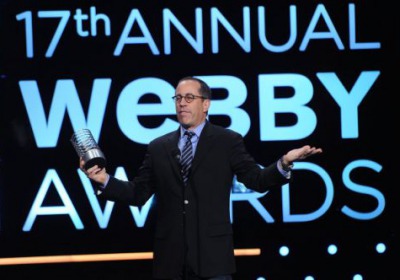 Bloomberg has a fascinating look into a web series that continues to be a favorite around the Autoblog offices - Jerry Seinfeld's Comedians in Cars Getting Coffee. The series, which is in its second season, sees the affable comedian picking up fellow comedians in a range of interesting cars, and having conversations with them over the drive and a cup of joe.

The piece by Bloomberg dives into the development of the series, as well as Seinfeld's tie-up with Acura, which saw the Honda-owned brand begin sponsorship this season. That relationship started not with his web series, though, but with a Super Bowl ad, alongside fellow funnyman and car enthusiast Jay Leno, that saw them competing over a new Acura NSX. Have a click over to Bloomberg for an entertaining piece that looks beyond the YouTube series. We've also wrangled Seinfeld's original Super Bowl ad for the Acura NSX, which you can see below.



---
By Brandon Turkus
---
See also: Honda issues bizarre non-recall on Odyssey over badge placement, Honda previews next-gen JDM Odyssey minivan, Acura dealer association nabs retiring pitcher Mariano Rivera for New York spot.