Honda recalling 871,000 SUVs and minivans over rollaway fear
Wed, 12 Dec 2012 13:01:00 EST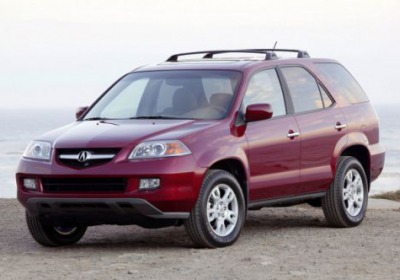 Honda is recalling 871,000 SUVs and minivans for an issue in which the vehicles may roll away after the key has been removed from the ignition. Ninety-two percent of the recalled vehicles, or 807,000 vehicles, are in the US. According to a report from Reuters, the effected vehicles include certain numbers of the Honda Odyssey and Pilot, as well as the Acura MDX. Here are the recall figures:

2003-2004 Honda Pilot: 259,000 vehicles
Additional Honda vehicles outside US: 64,000
The specific issue at the center of the recall pertains to the ignition interlock. A part of that system could become damaged or worn. As a result, the key could be removed, even if the car's transmission is in drive or the vehicle is still on.

A probe was opened into the issue after the National Highway Traffic Safety Administration received 43 complaints, including several reported injuries. NHTSA found that the vehicles in these complaints rolled off, and some hit parked cars, fences, trees and mailboxes. One owner even reported a fractured fibula sustained while trying to stop an Odyssey that was rolling away. In February of 2013, Honda will commence the distribution of recall noticed to the vehicles in question.
---
By George Kennedy
---
See also: Car and Driver lists 10Best for 2013, same as it ever was, 2014 Acura RLX replaces SH-AWD with P-AWS, Toyota tops Kelley Blue Book's Resale Value Awards.