Honda 'Hands' ad is a worthy successor to 'Cog'
Mon, 08 Jul 2013 12:33:00 EST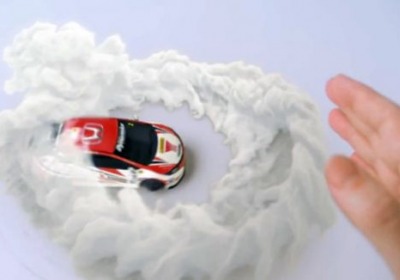 The 2003 Cog commercial from Honda may have been named one of the best car commercials of all time, but an all-new spot called Hands looks to be even more entertaining even if it's digitally enhanced. The two-minute video – which starts and ends with a nod to Cog – highlights just about all facets of Honda's universe of products from passenger cars to racecars, the HondaJet to leaf blowers, motorcycles, ATVs and even Asimo.

Celebrating 65 years of innovation, the advertisement is as informative as it is amusing, and it even injects a little humor, too, like a glass of water being squeezed from the FCX Clarity. We just hope that the 1:10 mark of the video isn't hinting at a CR-V Convertible. We're not sure when Hands will air or if we'll see it on television here in the US, but the video is posted below; as an added bonus, we've also included the video for Cog.





---
By Jeffrey N. Ross
---
See also: NHTSA investigating 343,000 Honda Odyssey minivans, Honda issues second Fit window recall, this time for 143k units, Are you the 2014 Honda Fit?.