Honda issues second Fit window recall, this time for 143k units
Mon, 01 Jul 2013 08:28:00 EST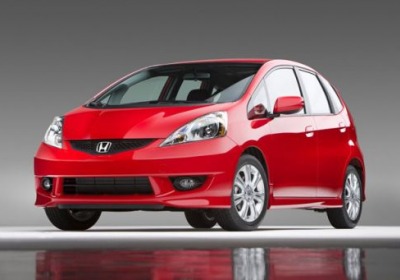 Honda has announced it is recalling certain 2007-2008 Fit models in the US to fix what could have been faulty repairs made in a previous round of recalls. The vehicles may have been manufactured with a master driver's window switch that could allow rain water or spilled liquids into the switch. If that happens, the liquids could cause the switch to overheat, melt and potentially damage the vehicle's wiring or cause a fire. Honda says no accidents or injuries have been reported due to the problem, but warns owners to park their Fit hatchbacks outside until a dealer can inspect the switch.

All told, the recall covers 143,083 Fit units. Back in 2010, Honda recalled the 2002-2008 model-year Fit for the same issue. That recall covered some 646,000 units worldwide after a two-year-old child in Cape Town, South Africa burnt to death while sleeping in a Fit. Honda says the repair made during that round of recalls may not have been sufficient, and the latest fix should take care of the problem for good.

You can read the full press release on the latest round of recalls below for more information.

Statement by American Honda Regarding Master Power Window Switch Recall: 2007-2008 Honda Fit

143,083 total Honda Fit vehicles are being recalled in the United States
No crashes or injuries have been reported related to this issue
Customer notification will begin in mid-July

Honda will voluntarily recall 143,083 model-year 2007-2008 Fit vehicles in the United States to replace the master power window switch, at no charge to its customers. Under severe conditions, rain water or other spilled liquids may enter through an open driver's window and enter the master power window switch on the driver's door. Over time, exposure to water and other fluids can cause electrical resistance in the switch, which ultimately can cause the switch to overheat and melt, damaging the switch and potentially damaging an associated wire harness. Additionally, if a switch melts, it could produce smoke and, potentially cause a fire. No crashes or injuries have been reported related to this issue. Honda is advising customers to park affected Fit vehicles outside until the power window master switch has been inspected.

In January 2010, Honda conducted a recall of the same Fit vehicles for this issue utilizing a repair procedure which has since been determined by Honda not to be sufficiently robust to ensure that all switches would be completely sealed against all possible moisture intrusion. Under the current recall, which applies to all 2007-2008 Fit vehicles regardless of whether they were repaired as part of the prior recall, owners of affected Fit vehicles will be asked to bring their vehicle to their local dealer to have the master power window switch inspected. If the inspection reveals existing damage to the switch, the switch will be replaced immediately using Honda's current limited stock of updated parts. If the inspection does not reveal any damage to the master power window switch, the vehicle will be returned to the customer, who will be contacted later in the year to have the switch replaced when sufficient supplies of the updated switch are available.

Honda is announcing this recall to encourage owners of all affected vehicles to take their vehicles to an authorized dealer as soon as they receive notification of this recall from American Honda. Mailed notification will be sent to customers in mid-July 2013, and at that time, owners of vehicles from the affected model years will be able to determine if their vehicles require repair by visiting www.recalls.honda.com or by calling (800) 999-1009 and selecting option 4.
---
By Zach Bowman
---
See also: Are you the 2014 Honda Fit?, 2014 Honda Odyssey revamp only costs an extra $150*, Ford F-150 bumps Camry from top of Cars.com American Made Index.