Ford picks Fiesta ST, Transit Connect as this year's SEMA darlings
Sat, 02 Feb 2013 17:07:00 EST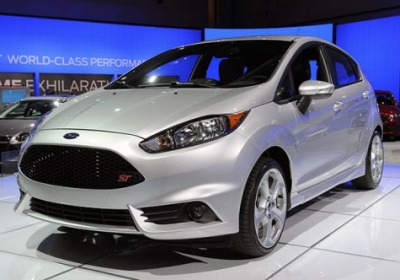 SEMA is more than nine months away, but the reveille bugle for the show has just sounded with Ford's call to aftermarket companies for its project-vehicle program. The 2014 Ford Fiesta ST and 2014 Transit Connect van and wagon are the cars The Blue Oval wants to feature, but applicants can submit project vehicles for any product except the GT500, the Raptor, or anything from Lincoln.

Submissions must be completed in two parts, the first being an email to Ford with an overview of the project, like vehicle theme, promotional plan and location display. The second part must be mailed in on company letterhead and gets down to the nuts and bolts of the vision and the provision of company bona fides. The complete proposal is due on March 1, winners will be notified by May 1. Click the link below to get all the details, and for show attendees, get ready to see some funky Fiestas and wild shaggin' wagons in Las Vegas come November.
---
By Jonathon Ramsey
---
See also: Toyota, Ford and Honda again top Consumer Reports Car-Brand Perception Survey, Ford only automaker to make 2012 Buzz Rankings, Toyota most improved, Ford nets $5.7B in 2012, $1.6B in fourth quarter.