Europe to get next Hyundai Genesis
Fri, 25 Oct 2013 17:44:00 EST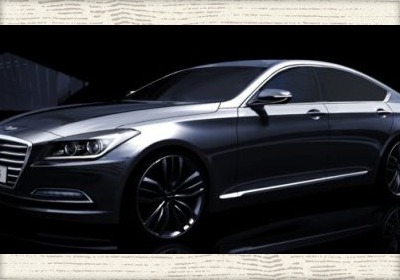 Hyundai is preparing to make a rather bold move with its Genesis, as reports are now stating that the next-generation rear-drive sedan, which we showed you earlier this week, will be sold in Europe. The first-generation of the Genesis sedan never crossed the pond.

The 2015 Genesis will enter the traditional stomping grounds of BMW, Mercedes-Benz and Audi armed with the same 3.8-liter V6 and 5.0-liter V8 found in the current model. All-wheel drive, a first for the model, will also be available in Europe. "We have to overcome the challenge of competing with established European brands. We expect the Genesis to play a crucial role in improving our brand recognition," Hyundai said in a statement.

Hyundai has done a fair job of changing its image in the US from a budget-minded brand into a legitimate, mainstream competitor that covers a broad swath of the American market, offering cars from the $14,545 Accent to the $61,000 Equus. That movement started in earnest with the Genesis, and it looks like Hyundai is determined to repeat that models success in Europe.

According to Automotive News, the South Korean brand, along with its corporate sibling Kia, have made strides in the tough European market, capturing six percent of the market in 2012. Now the question is, will Europeans that have no shortage of choice embrace the brand's luxury move? Let us know what you think in Comments.
---
By Brandon Turkus
---
See also: Hyundai reveals more 2015 Genesis details, 370-hp Veloster by Fox Marketing rounds out Hyundai's SEMA lineup, 2015 Hyundai Genesis revealed in renderings.