Daimler buying 12% stake in Beijing Auto
Tue, 19 Nov 2013 08:00:00 EST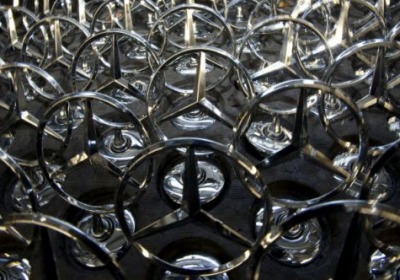 Daimler and Beijing Automotive are officially going steady, with the German company set to take a 12-percent stake in the Chinese brand tomorrow. The two are already tied up in a Mercedes engine plant in Beijing, of which BAIC will increase its stake in, from 50 to 51 percent. Daimler will also get two seats on the Chinese company's board. BAIC may also gain the ability to produce cars on Mercedes-Benz platforms, according to Automotive News Europe.

The investment in BAIC comes ahead of that company's initial public offering, according to a report form Bloomberg, which indicates the deal will be inked tomorrow in the Chinese capital. According to the report, if the circumstances are right, BAIC may turn around and invest in the Germany company "soon."

It's not entirely clear just how much the 12-percent cut is costing Daimler, although it seems reasonable to assume that, as it's ahead of the IPO, the parent company of Mercedes is getting a bit of a bargain.
---
By Brandon Turkus
---
See also: 2014 Mercedes-Benz SLS AMG Black Series [w/video], Mercedes working on new inline-six engines, Man makes record-setting drive across the US in 28 hours, 50 minutes.