Cadillac XTS to become Opel flagship sedan?
Tue, 24 Jul 2012 14:31:00 EST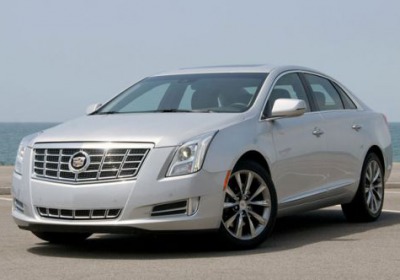 According to Auto-News.de, Opel is considering using Cadillac's all-new big sedan, the XTS, as the base for its new flagship car, which would likely carry the name Omega.

WorldCarFans.com speculates that Opel could use GM's 3.6-liter direct-injection V6 that generates 304 horsepower or, possibly, a 2.8-liter turbocharged six-cylinder engine that creates 321 horsepower to power the vehicle. The European automaker could even use a 195-horsepower turbocharged four-cylinder engine in this application – fine, since many of Europe's largest sedans are powered by smaller, more efficient engines.

Regardless of power, the Omega could arrive at dealerships by the end of 2013.
---
By Scott Burgess
---
See also: Opel turnaround architect Girsky steps in as interim GM of Europe boss, Lutz dishes dirt on GM in latest Autoline Detroit, Vauxhall sans Opel could reallign with GM Daewoo, Holden.