Vauxhall sans Opel could reallign with GM Daewoo, Holden
Sun, 03 May 2009 16:09:00 EST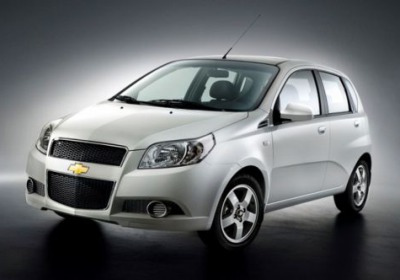 Chevrolet Aveo, a.k.a Chevrolet Kalos/Daewoo Gentra/Holden Barina/Pontiac Wave – Click above for a high-res image gallery


Eyebrows raised at reports that General Motors could hold on to its British subsidiary Vauxhall even if – or, more likely, when – its German counterpart Opel would leave the family. With the model ranges of the two European GM divisions intertwined, a Vauxhall without Opel would seem like an empty shell. New reports suggest, however, that instead of re-plastering Opels with the griffin badge, the British marque could instead continue operations under GM ownership by importing products made by GM Daewoo Auto & Technology.

The restructuring of Vauxhall would also likely call for greater cooperation with GM Daewoo's neighbor to the south, Holden, which otherwise stands to lose significant revenues from the disintegration of GM's global operations, with Vauxhall and Pontiac having accounted for nearly half the production of its VE Commodore, sold in the UK as the Vauxhall VXR8 and in the United States as the Pontiac G8. Holden, for its part, also recently replaced many of its Opel-based products with rebadged GM Daewoo models. In the likely absence of Opel, the General's assets in England, Australia and Korea would likely end up cooperating more closely. However with Daewoos already on the European market as Chevrolets, the realignment could effectively be the end of the bowtie in Europe.


Related Gallery

2008 Chevy Aveo 5-door (EU)

[Source: Autocar]
---
By Noah Joseph