Americans will get a four-cylinder Ford Mustang after all? [w/poll]
Sat, 09 Mar 2013 19:08:00 EST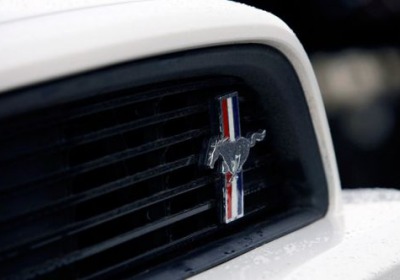 Ask and you shall receive. Remember that previous report suggesting that the 2015 Ford Mustang getting a four-cylinder EcoBoost engine, and that it would be sold in Europe only and not the United States? Well, according to Road & Track, the rumor is only partially true – The Mustang will get the engine, but it is indeed coming to America.

Additionally, according to RT, the 3.7-liter V6 will continue to serve as the base engine, and since it offers up a stout 305 horsepower in its current form, it's likely that the 2.3-liter four-cylinder EcoBoost will produce a bit more than that. At the top of the range, the Mustang GT will continue to soldier on with a V8 engine, which should continue to send over 400 horsepower to the rear wheels.

Finally, while we agree 100 percent with RT's heartfelt request for a paddle-shift automatic, we certainly expect that the EcoBoost 'Stang will be offered with a manual transmission as standard equipment. This is a Mustang, after all...


---
By Jeremy Korzeniewski
---
See also: Watch NASCAR racer Brad Keselowski do a burnout... in a hotel conference room, 2014 Ford Transit unveiled in Chassis Cab and Cutaway versions, Ford Mustang to get four-cylinder in Europe, but not US.