2014 Jeep Cherokee gets official in a hurry
Fri, 22 Feb 2013 19:10:00 EST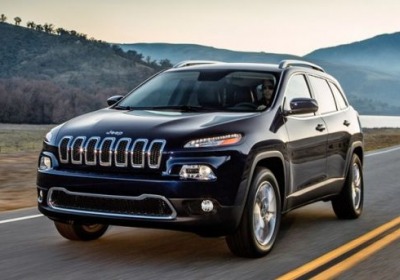 Automakers work very, very hard to keep their new vehicles under wraps until they can present them in exactly the way they want it – typically choreographed under the bright lights of an auto show, or perhaps with photos or video in an idyllic location. Spy shooters and leaks, in other words, keep executives and public-relations types up at night.


This is likely to be one of the most polarizing designs to come out in 2014.
Take today, for instance, when the team over at Jalopnik got a big scoop – the first undisguised shots of the 2014 Jeep Cherokee, a model whose name wasn't even officially confirmed yet. The clandestine images taken inside of a factory were blurry and didn't exactly show off the crossover's radical new contours in the same sort of flattering light that Jeep probably would've wished for its product reveal. So the Auburn Hills automaker has wisely reacted by spilling at least some of the beans on the new model, giving us these four photos and confirming the Liberty replacement's name, Cherokee.

Jeep has only released a handful of shots of the trucklet's new nose, not showing off the profile or rear view (we note that today's spy shots didn't show the rear, either), but they do give the best look yet at what is likely to be one of the most polarizing designs to come out in 2014. The crimped-back seven-slot grille is a big enough design change that it will take some getting used to, but add in the Cherokee's aggressive split-lens headlamp treatment and you've got the makings of a design revolution.

No word yet on powertrain or pricing, but previous rumors have the Cherokee riding atop an Alfa Romeo-derived platform also shared with the Dodge Dart, which will likely mean that the mid-size utility carries front- and all-wheel drive variants and four-cylinder power. Jeep promises the Toledo-built model will hit showrooms in the third quarter of this year and will be as much as 45-percent more efficient than its predecessor.

What do you think? Have a look at the images in our gallery and take a gander at the brief press release below, then leave your thoughts in Comments. Is the 2014 Cherokee better or worse now that you have a clear look at it?

Auburn Hills, Mich. - Jeep(r) Cherokee. The name is instantly recognizable as the most capable and versatile mid-size SUV in the world. For 2014, Jeep brings the Cherokee name back to North America with the debut of its all-new mid-size sport-utility vehicle.

Set to debut at the New York International Auto Show in March, the all-new, "no-compromise" 2014 Jeep Cherokee sets a new standard with even more best-in-class capability, exemplary on-road driving dynamics, and fuel economy improvements of more than 45 percent versus the outgoing mid-size SUV model.

The all-new 2014 Jeep Cherokee will be built in the United States at Chrysler Group's Toledo Assembly Plant in Toledo, Ohio, and will arrive in dealer showrooms in the third quarter of this year.
---
By Chris Paukert
---
See also: 2014 Jeep Cherokee uncovered with bold new look, Jeep's new Chip Away commercial has us hunting Al Pacino's back catalog, Jeep Twitter account hacked, bad language, poor grammar and some hilarity ensue.