1966 Vw Bug/beetle. Vintage Military Theme. Vintage Army Theme Vehicle on 2040-cars
Year:1966 Mileage:82335
Location:
San Bernardino, California, United States
1966 VW beetle in an army/ military theme. Paint is olive drab green about 6 months old. Dash and door jambs were painted same color. Numbers and stars are decals and can be removed if desired. Interior is not new but looks new! Carpet in good shape.1600 single port engine. Runs and drives. May need some fine tuning. Engine bay, engine components and tin was restored recently. Engine itself was not rebuilt but runs very strong. All lights are working; parking, headlights, turn signals, brake lights. Horn not working. Radio not connected and not sure if it works. Windshield wipers not working but mechanism is there. Very solid pan. Small rust hole in battery tray that has been patched. Rear apron was replaced at some point. Rear decklid does not lock/ latch ( maybe aftermarket decklid?) but lines up to body very well. Aftermarket front fenders and hood. Some new weatherstripping and all original glass except front windshield. Glass does have scratches and tried to take pics of them. VERY IMPORTANT!!!!!!!1966 body on 1967 pan. This is a common practice!! Pink slip registered to 1967 pan as body does not have vin plate. I have the pinkslip. $661 to transfer ( I was not aware til dmv call) and register vehicle and didn't transfer to my name since I bought it as a project, restored it and planed to sell from the beginning. This car is being sold to help fund a church project "Freedom for Our Future" at the Rock world and outreach center in San Bernardino, Ca. So if you win the bidding please pay up, as this car sold and buyer did not pay here on eBay. Took many many detailed pictures click on pics to view all of them. Buyer responsible for transport. Vehicle has to be towed/trailered as it cannot be driven because it's not registered. Included in the sale of this AWESOME VW is the matching vintage radio flyer wagon pictured with the car. Matching ID's!!!!!!!! Any bidders with less than 10 feedback must contact me before bidding.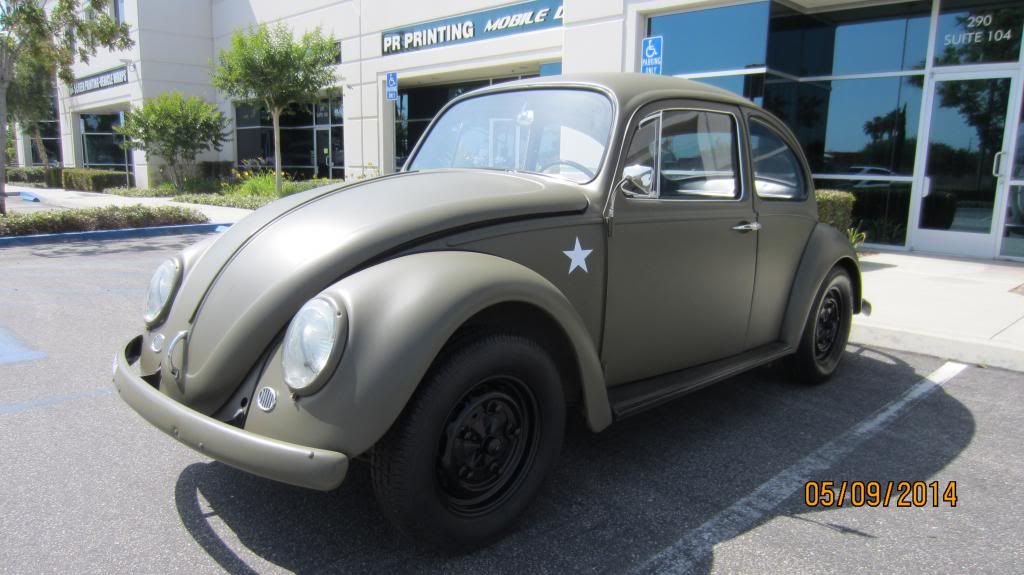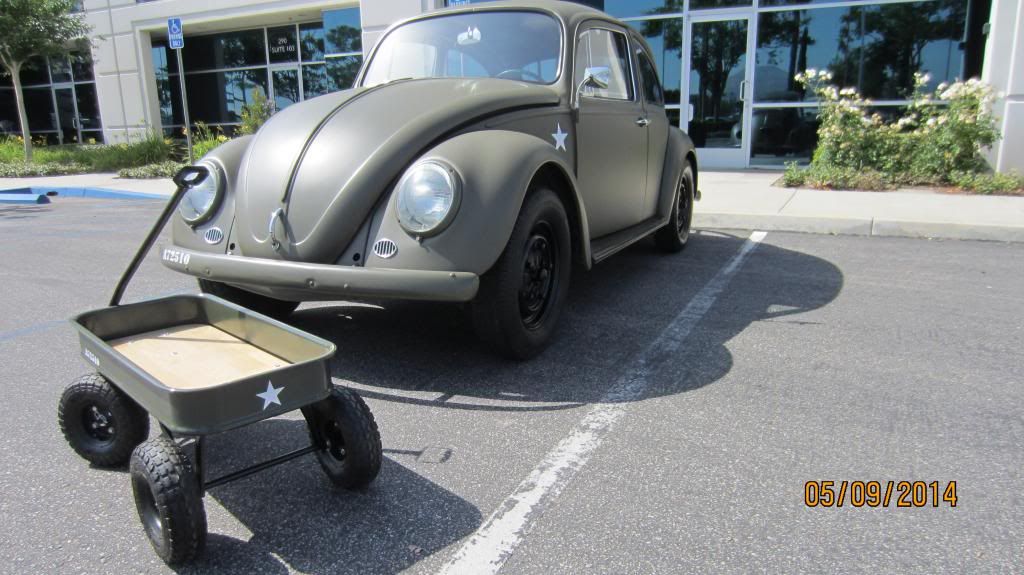 width="480" height="360" src="http://s1273.photobucket.com/user/jazzkid510/embed/slideshow/">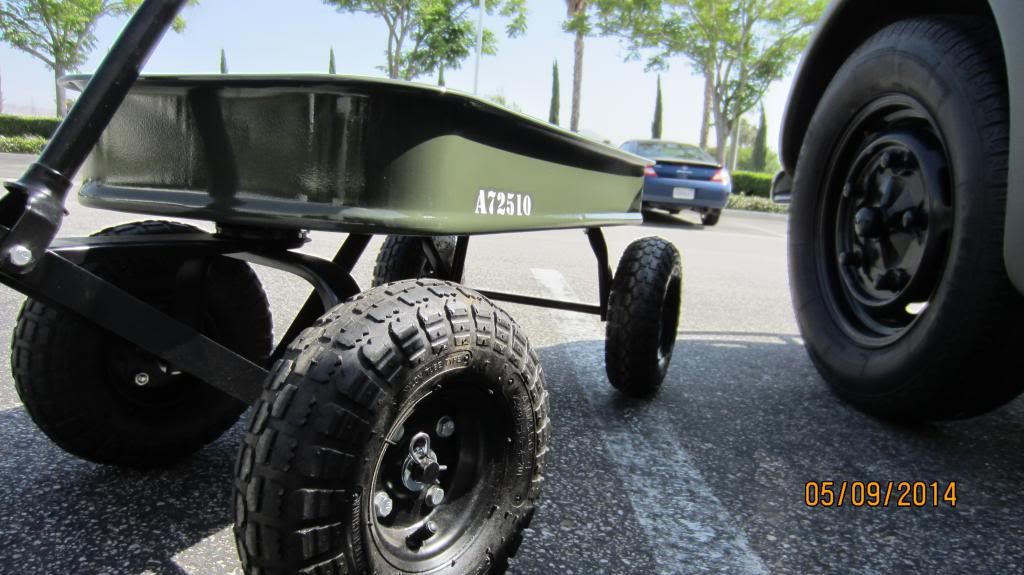 http://i1273.photobucket.com/albums/y403/jazzkid510/66vwbug138_zps89dfdc64.jpghttp://i1273.photobucket.com/albums/y403/jazzkid510/66vwbug119_zpse9605702.jpghttp://i1273.photobucket.com/albums/y403/jazzkid510/66vwbug118_zpsd4083578.jpghttp://i1273.photobucket.com/albumshttp://i1273.photobucket.com/albums/y403/jazzkid510/66vwbug107_zpsc79ae6f2.jpg/y403/jazzkid510http://i1273.photobucket.com/albums/y403/jazzkid510/66vwbug091_zpse531b587.jpg/66vwbug116_zps755e5832.jpg
---
On Jun-03-14 at 22:05:29 PDT, seller added the following information:
CORRECTION!!!!!! This VW has a 1600 dual port engine. New brake master cylinder.
Volkswagen Beetle - Classic for Sale
Auto Services in California
Auto Repair & Service, Glass-Auto, Plate, Window, Etc, Windshield Repair
Address: 1602 W Adams Blvd, Universal-City
Phone: (323) 731-3728
---
Auto Repair & Service, Towing, Automotive Roadside Service
Address: 4291 Santa Rosa Ave, Duncans-Mills
Phone: (707) 571-8866
---
Auto Repair & Service, Automobile Body Repairing & Painting, Automobile Parts & Supplies
Address: 903 Kansas Ave, Ceres
Phone: (209) 872-8017
---
Auto Repair & Service, Brake Repair
Address: 7904 Engineer Rd, National-City
Phone: (858) 565-2666
---
Auto Repair & Service
Address: 1386 White Oaks Rd, Redwood-Estates
Phone: (408) 559-0301
---
Auto Repair & Service, Auto Transmission, Brake Repair
Address: 1112 Erickson Rd, Clayton
Phone: (925) 421-2912
---
Auto blog
Tue, 05 Mar 2013
The all-new seventh-generation Volkswagen Golf hasn't even launched here in the United States, but over in Geneva, we're already getting our first glimpse at the hotter GTI hatchback. The fancy new Mk VII Golf is already off to a healthy start with positive reviews in Europe, and we have no doubt that this next GTI will work hard to regain its title as king of the hot hatches.
The big news for this generation of GTI is that for the first time ever, Volkswagen is actually offering two different power grades for the model, both relying on the 2.0-liter turbocharged inline-four. Standard cars pack 220 horsepower and 258 pound-feet of torque, but an optional performance pack ups the horsepower number to 230. Hitting 60 miles per hour takes 6.5 seconds (6.4 with the performance pack) and top speed is quoted at 153 mph (or 155 with the performance kit). Volkswagen will continue to offer the GTI with both six-speed manual and dual-clutch transmissions.
On the visual front, the sub-3,000-pound GTI adds the usual bit of hot hatch aggression over the standard Golf, and those changes carry over to the interior with a flat-bottomed wheel and, of course, plaid seats. She's certainly a looker, and while some of us do find the new Golf's design to be a bit staid and evolutionary, the enhancements for the GTI indeed tug on our enthusiast heart strings.
Thu, 20 Dec 2012
Do you recall the failed efforts by Porsche to take over Volkswagen? According to a Bloomberg report, former Porsche CEO Wendelin Wiedeking (above) and ex-CFO Holger Haerter have finally been charged with market manipulation over the exercising of options as part of the German sportscar manufacturer's ill-fated attempt to take over the much larger VW. That failed bid eventually resulted in the reverse coming true - VW swallowing Porsche.
The charges leveled by Stuttgart prosecutors come after a three-year investigation centered around allegations that Porsche execs made a concerted effort to increase the company's share in VW to 75 percent in preparation for a hostile takeover. Porsche had previously told its investors on at least five occasions that it had no intention to buy VW.
Portions of the investigation have subsided, according to prosecutors, citing an inability to prove certain improprieties with a "necessary degree of certainty." The number of charges is down to 5 from a previous 14 counts regarding "information-based market manipulation."
Sat, 27 Jul 2013
Volkswagen and Suzuki have been undergoing marriage counseling in a bid to avoid finalizing their nasty divorce. The blissful union has been troubled for some time, with Volkswagen claiming that it could affect operational decisions at Suzuki, and the Japanese brand's sniping and constant flirting with a certain Italian temptress causing rifts.
The matter first went to court in 2012, when Suzuki demanded VW get out, and leave its 19.9-percent stake in the Japanese brand in a box to the left. Now, Automotive News is reporting that the company will give the relationship one last shot, according to closed-door dealings between the two in London.
Still, it's understood that VW and Suzuki recognize the benefit of their alliance, and that it'd be in the best interests of the kids both parties to make things work. Spokespeople declined to comment to AN, but the newsmagazine spoke with Frank Biller, an analyst for LBBW in Stuttgart, who said, "Both companies stand to benefit if they can overcome the disagreements over leadership claims."