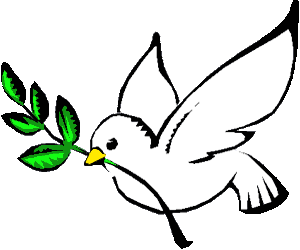 I believe communication is key to all successful
transactions.
I list with honesty & integrity ~ I
am
human so oversights can happen.
Occasionally
, items are damaged in shipping.
Iím willing to work with anyone in resolving the rare problem that may occur, but canít do that without
communication
.
Hostility is inappropriate, & I canít abide bigots or bullies.
I look forward to working with you, & I wish you peace!
Custom 1988 Chevy s10 with 350 IROC Engine & Transmission; this is One of a Kind. Professionally installed 350 Iroc Engine & Transmission. Custom exhaust, brand new gas tank. All that's needed for complete restoration is paint & interior although interior is in very good condition! No odometer, so mileage is a best estimate. The drivers door sticks a bit. Radio / stereo do not work. Horn is a toggle to the left under steering wheel. Tires are in good shape. No issues with wipers or lights. I've put my own "toolbox" on back of truck; it's not included but we can talk about it. Extended cab, slide window in back, & window wings in back with jump seats. (I ride with my Anatolian, his dog bed is in back on floor & not included!) It is obvious the windshield was NOT installed by a professional; main issue is seal, although it is absolutely fine using as is. The engine has been extensively & thoroughly taken care of by a professional mechanic. The records & mechanics info will be provided to winning bidder. It is a fun truck to drive, but I only use it for "in town" driving maybe once a week; it really belongs to someone who will appreciate it for what it is ~ a custom performance vehichle. My mechanic said he would have no problem trusting this to a cross country drive. It would be great in a car show or on the strip. It goes from 0 to 60 in no time flat! If you are looking for a unique truck, this is it!
If you have feedback of 5 or below, please take a moment to introduce yourself to me via ebay messaging me before you bid ~ thank you!
A $300 deposit is due within 24 hrs of end of end of auction ( paypal or cert. check- overnight mail) and full payment cash only within 5 days of end of auction. This will be listed locally for saleor ? we are looking for a pull behind camper. We will be moving the 1st week of April; arrangements can be arranged for storage.
Please bid only if you agree to above including deposit and payment schedule and are SURE YOU WANT IT, will pay for it AND WILL COME GET IT.
Please don't hesitate to ask questions through ebay messaging!
We are about an hour away from Raleigh NC, or two hours away from Richmond VA. No warranty expressed or implied.
Buyer will be responsible for all fees
including shipping; we will be happy to work with you to make this a smooth transition!